COOMISGUI presents The quest for the Miss Guinee 2023 Crown is about to begin with the Announcement of the 23 finalists
Date: October 18 2023
Venue: Guinee Conakry – Republic of Guinee
MISS GUINEE 2023 – Edition 12-  Official VOTING SMS : *8194# OK – VOTE FOR YOUR FAVORITE CANDIDATE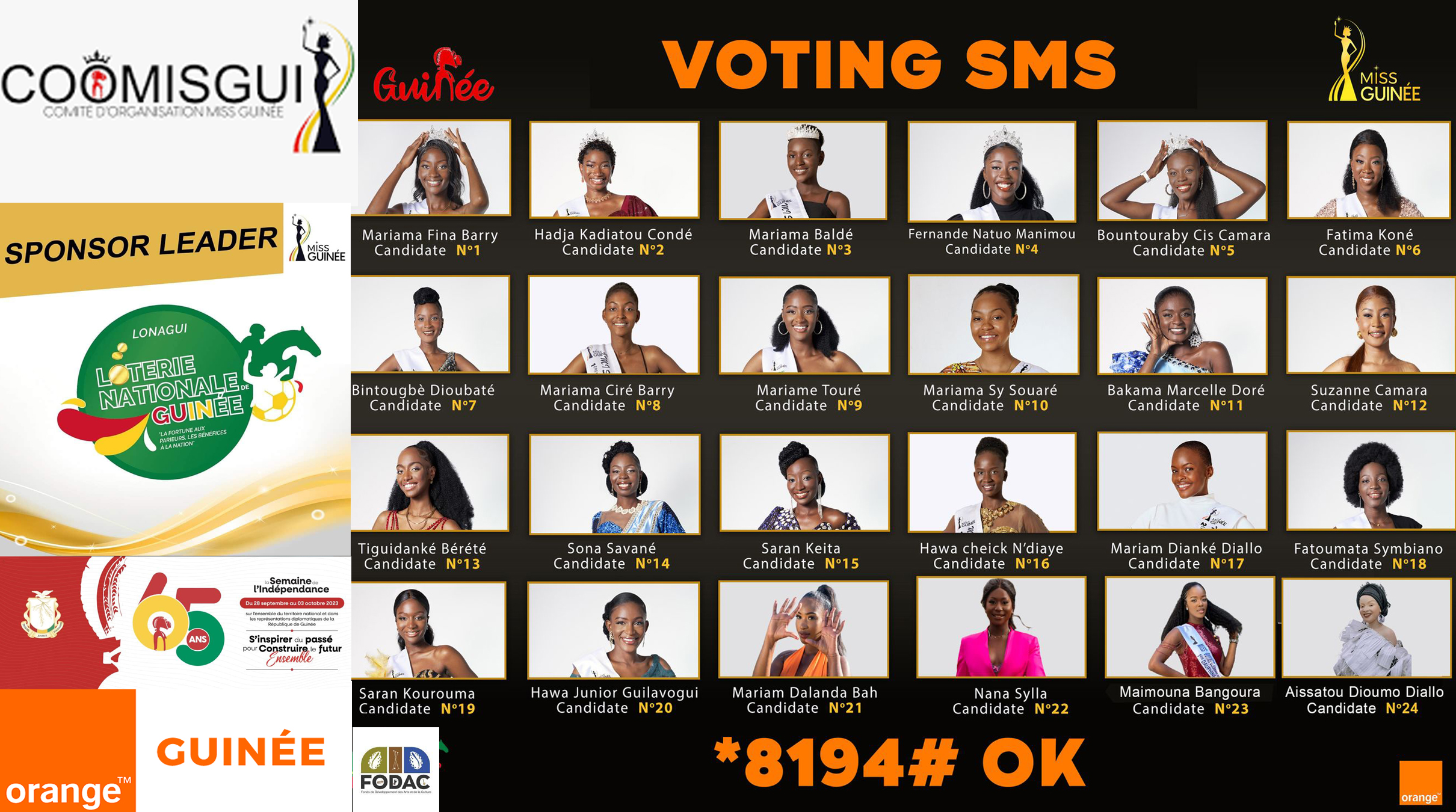 Send an SMS in Composing the Following Message : *8194# OK
Choose the Option 1 to procede to Your Vote and Choose the Number of Your Candidate
The Finalists Miss Guinee 2023 – Vote for your favorite Beauty Contestant
SMS Voting – Crown your Miss 
Until November 24 2023, vote for your favourite candidate by dialling *8194#, option 1, then enter her number.
Each vote only costs 500 GNF and you can vote as many times as you like.
Here are the voting statistics as of 09 October for the 23 Candidates in the running for the Grand Final.
Candidate 1 – 8,541 votes
Candidate 2 – 43,209 votes
Candidate 3 – 1,321 votes
Candidate 4 – 33,809 votes
Candidate 5 – 671 votes
Candidate 6 – 1,900 votes
Candidate 7 – 732 votes
Candidate 8 – 788 votes
Candidate 9 – 735 votes
Candidate 10 – 536 votes
Candidate 11 – 15,087 votes
Candidate 12 – 2,379 votes
Candidate 13 – 860 votes
Candidate 14 – 826 votes
Candidate 15 – 1,368 votes
Candidate 16 – No results ❌
Candidate 17 – 196 votes
Candidate 18 – 1,128 votes
Candidate 19 – 1,546 votes
Candidate 20 – 4,296 votes
Candidate 21 – 75 votes
Candidate 22 – 1,034 votes
Candidate 23 – 1,170 votes
Candidate 24 – 2,718 votes
LAURIANE DOUMBOUYA – FIRST LADY OF THE REPUBLIC OF GUINEE – GODMOTHER ODF MISS GUINEE 2023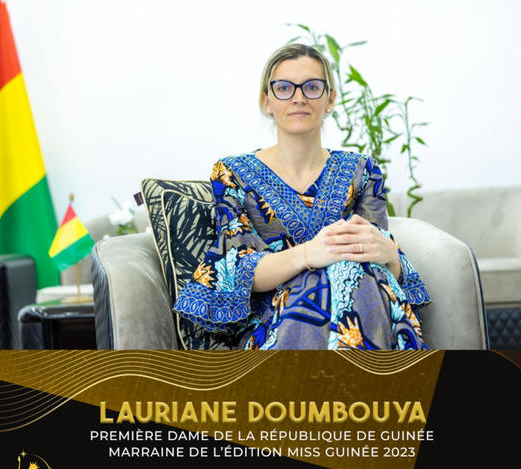 Laurianne Doumbouya, wife of the Head of State, Colonel Mamadi Doumbouya, has been named official godmother of the 2023 edition of MISS GUINEE. The theme of the beauty contest is « Empowering women to combat irregular migration ».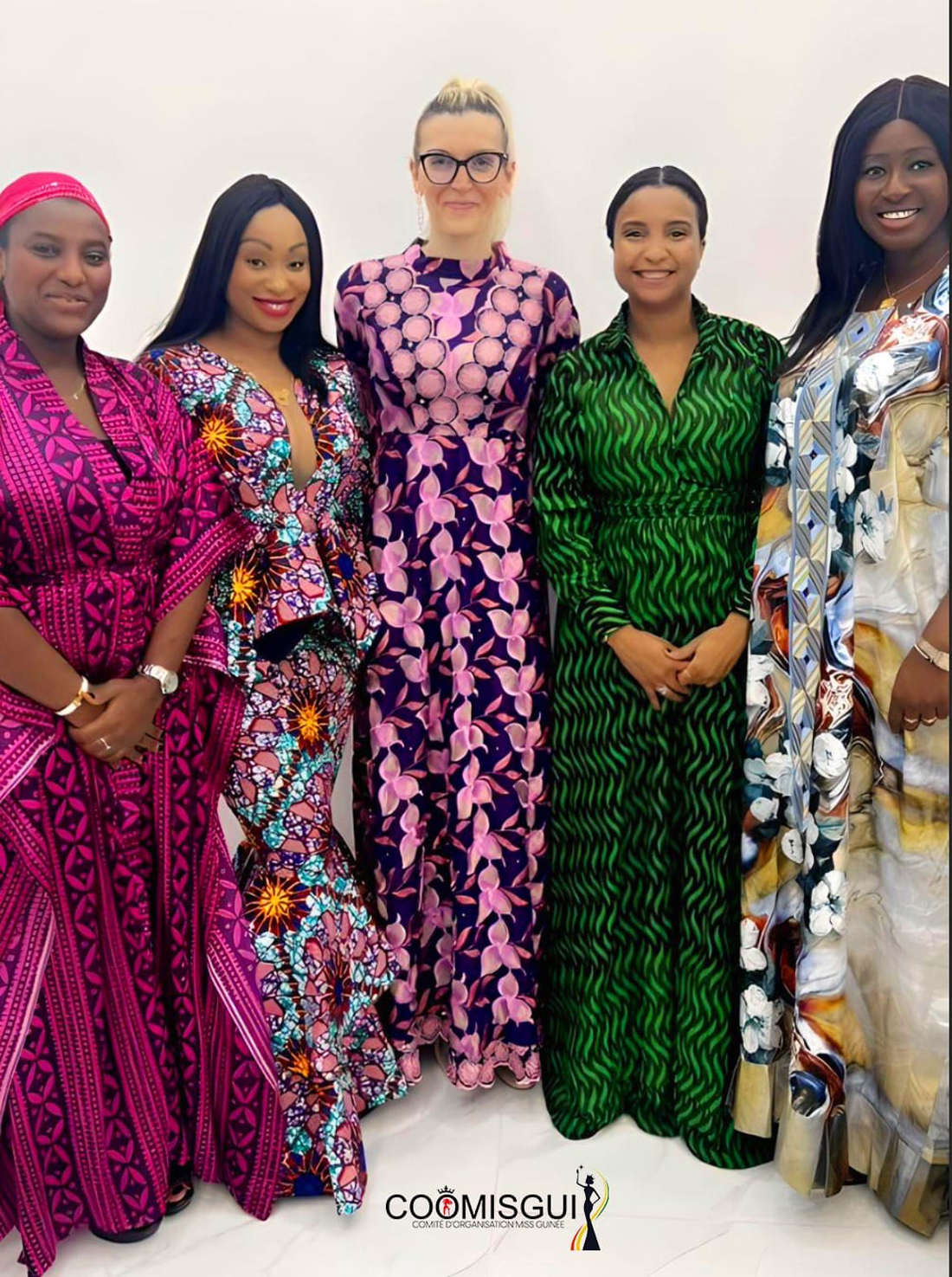 The COOMISGUI presents the 23 Finalists of Miss GUINEE 2023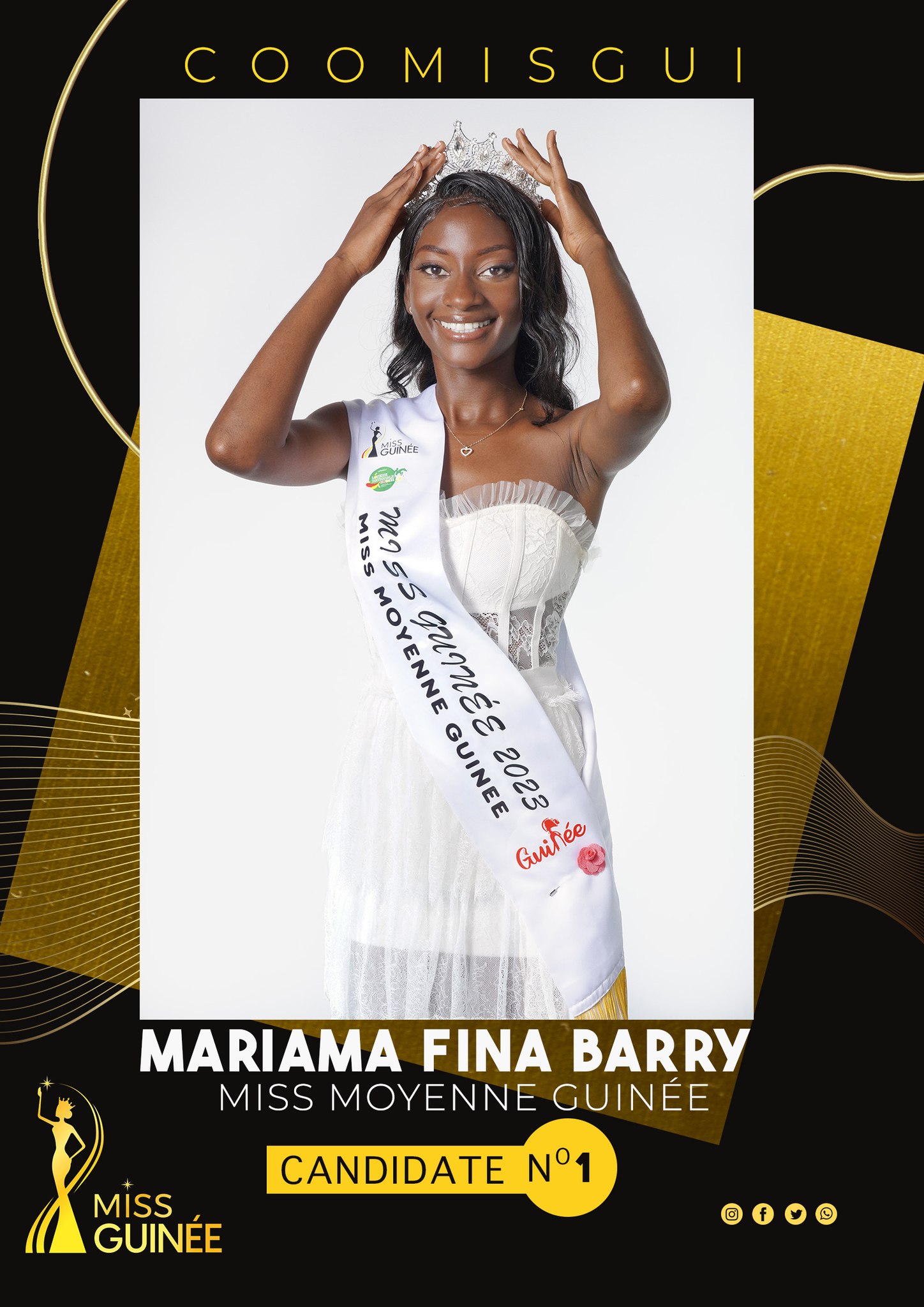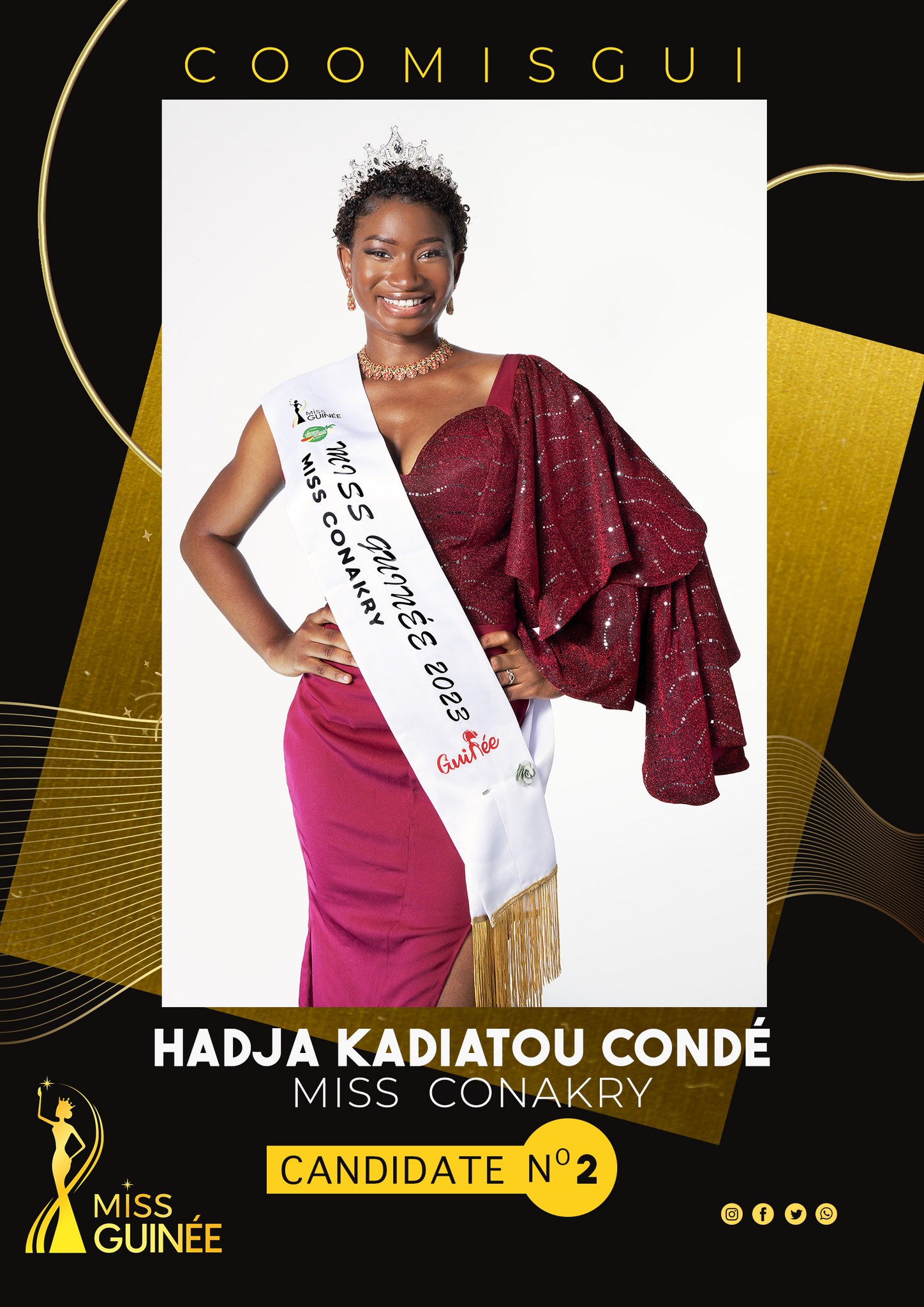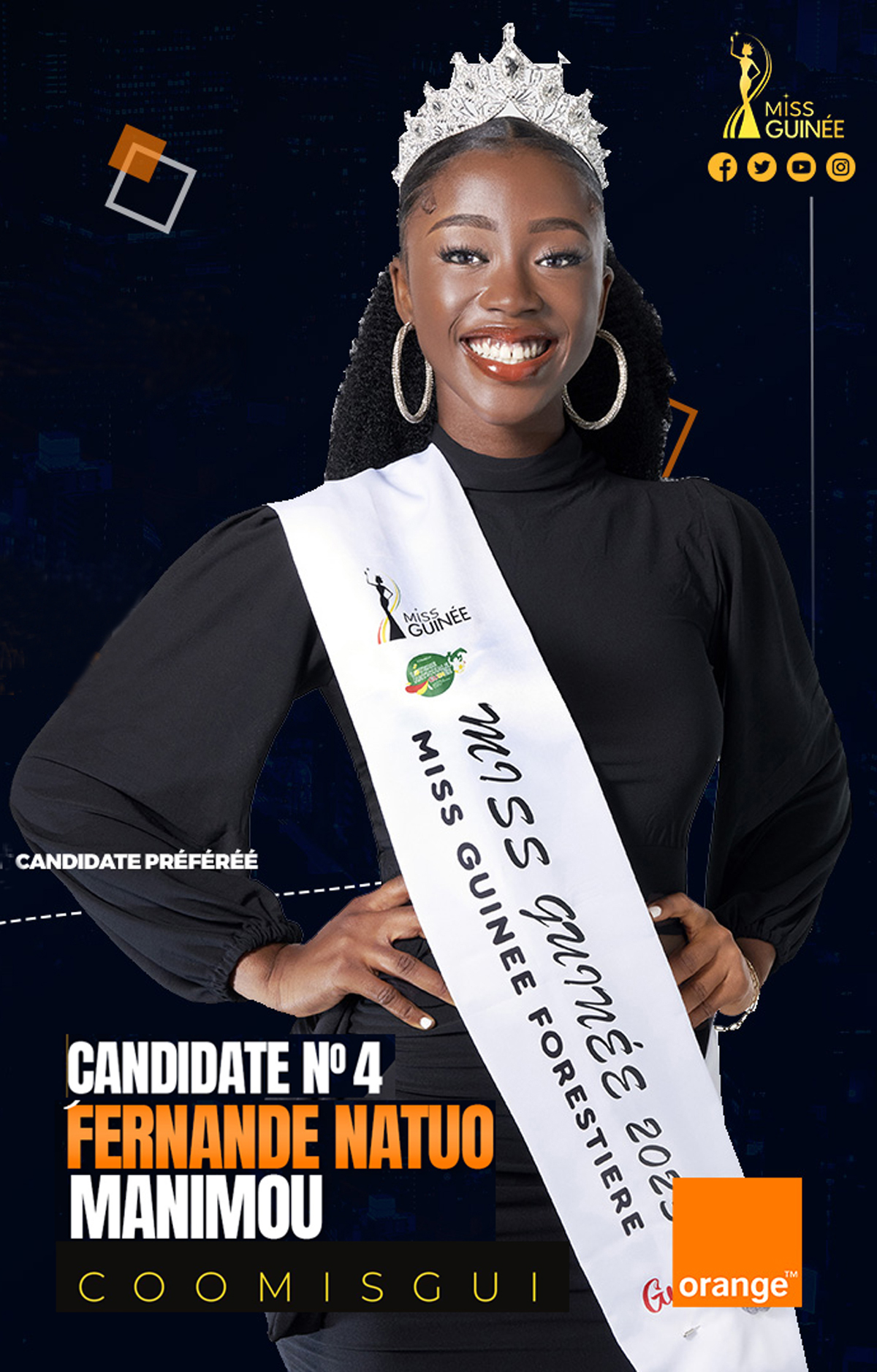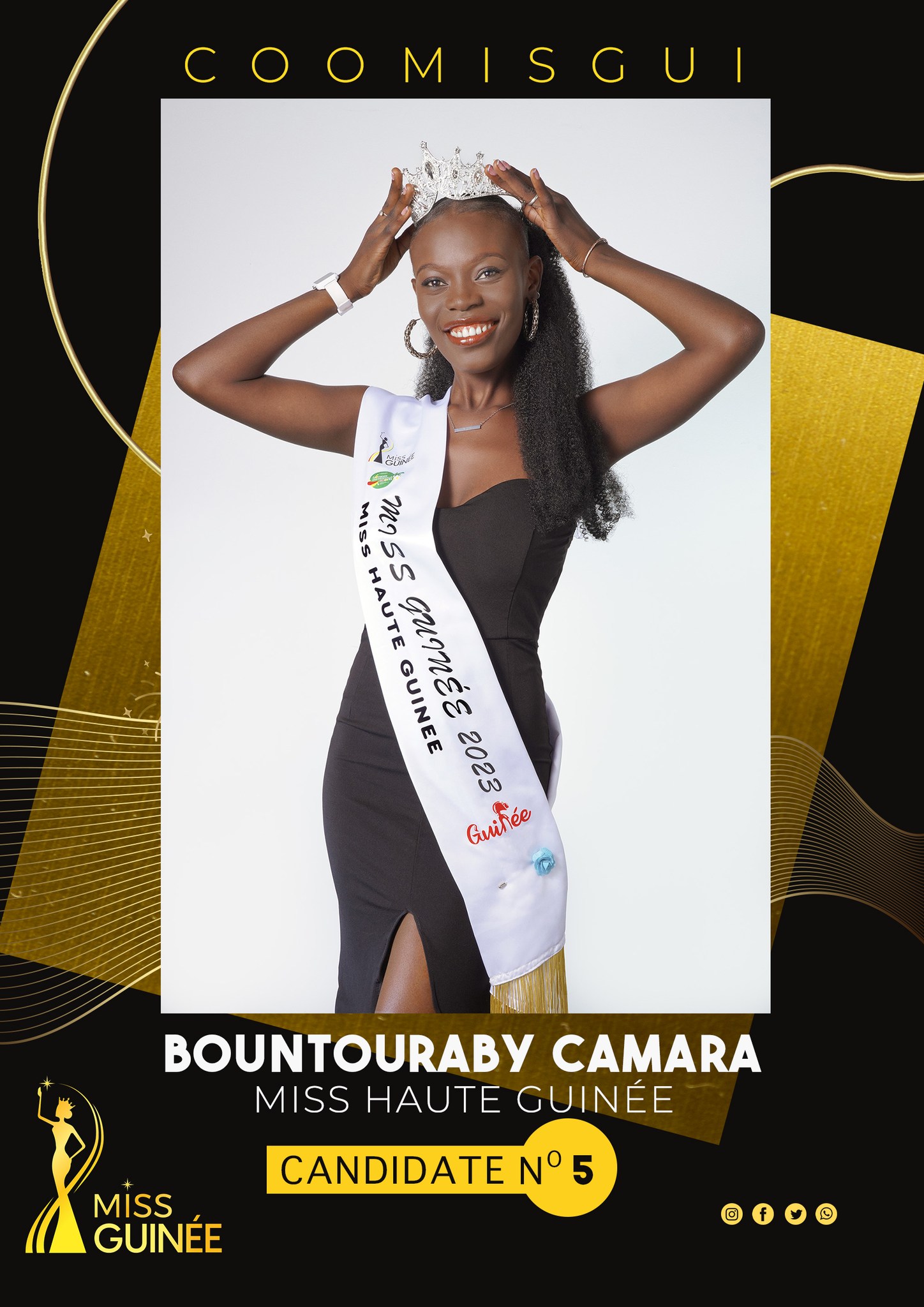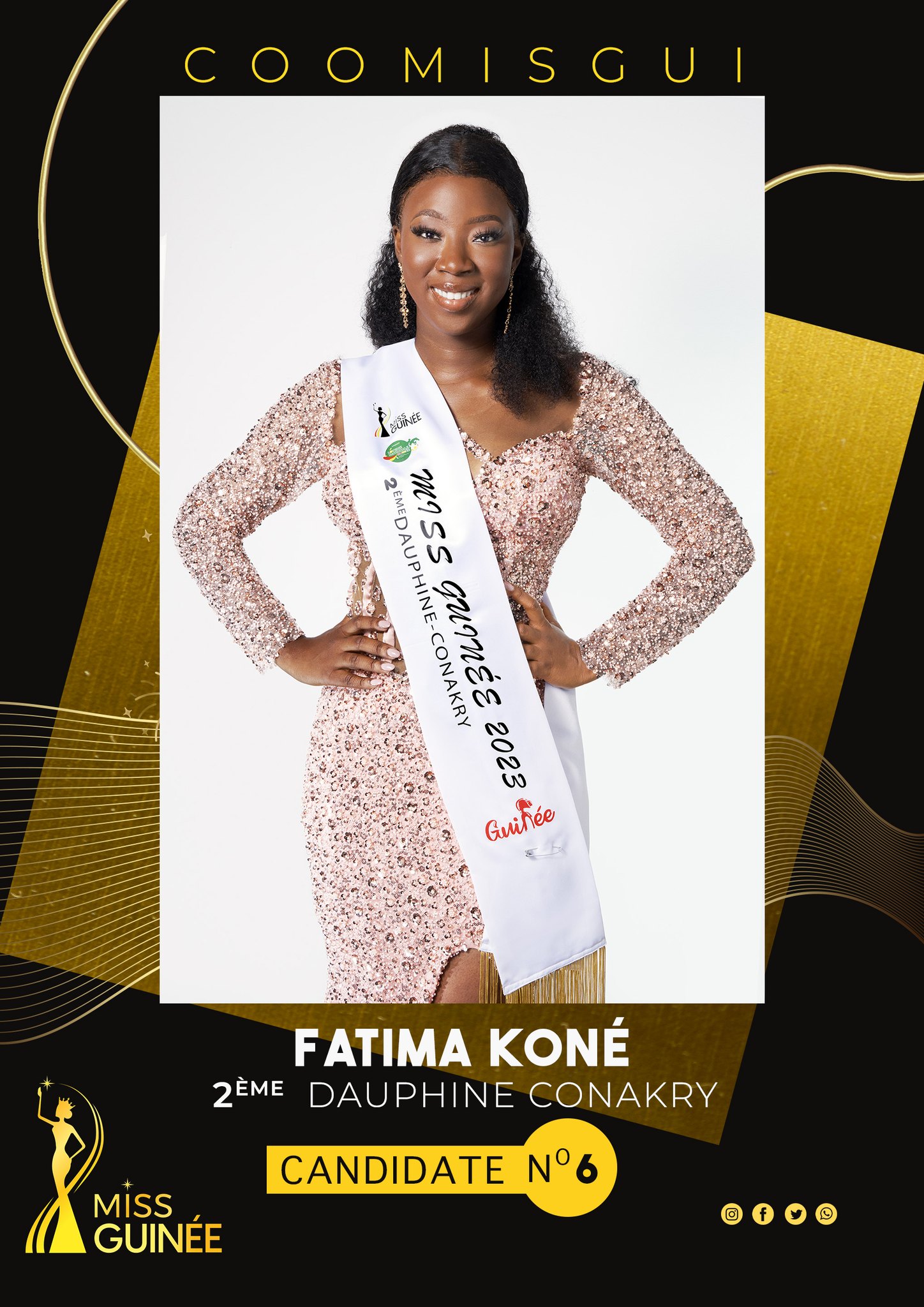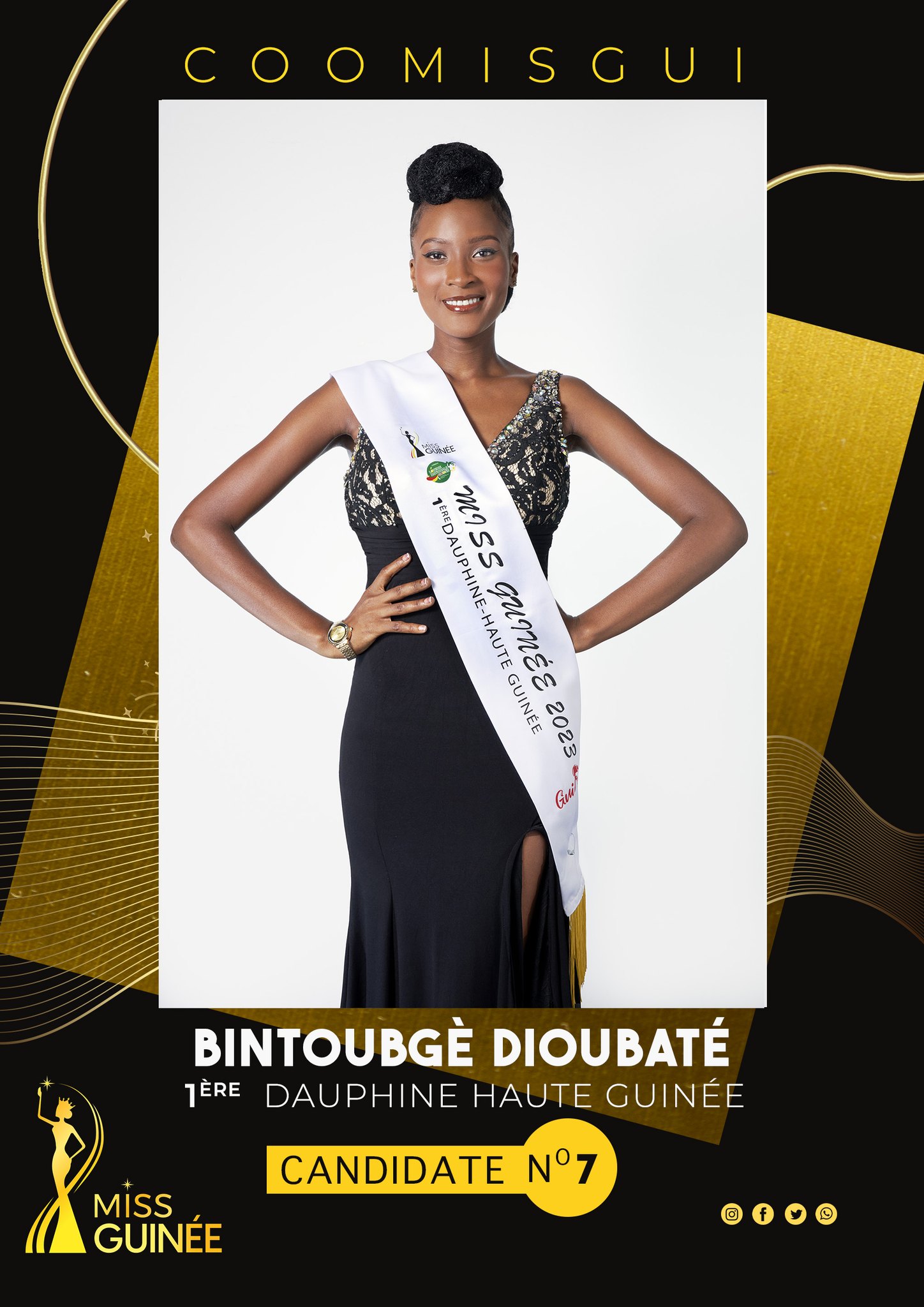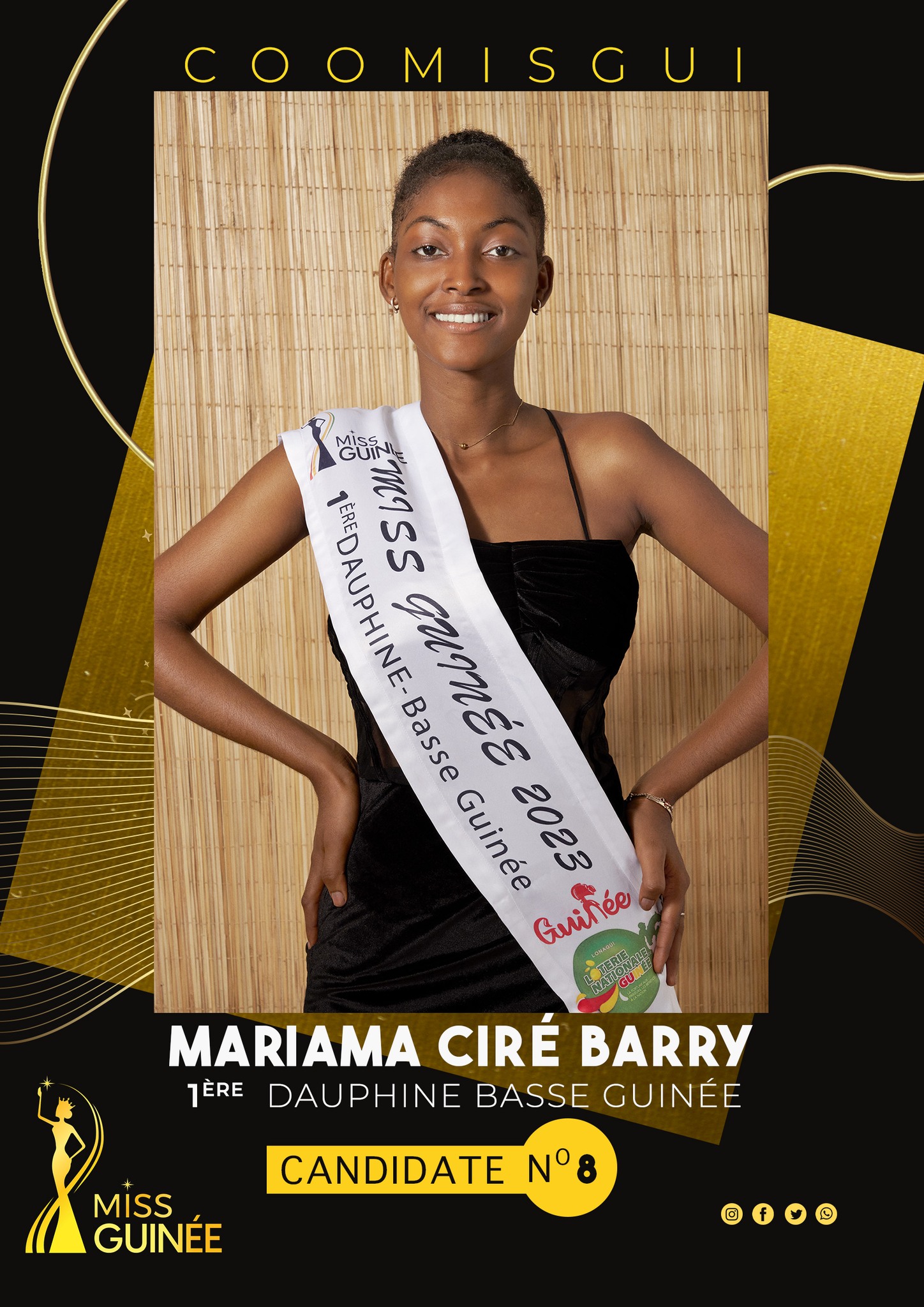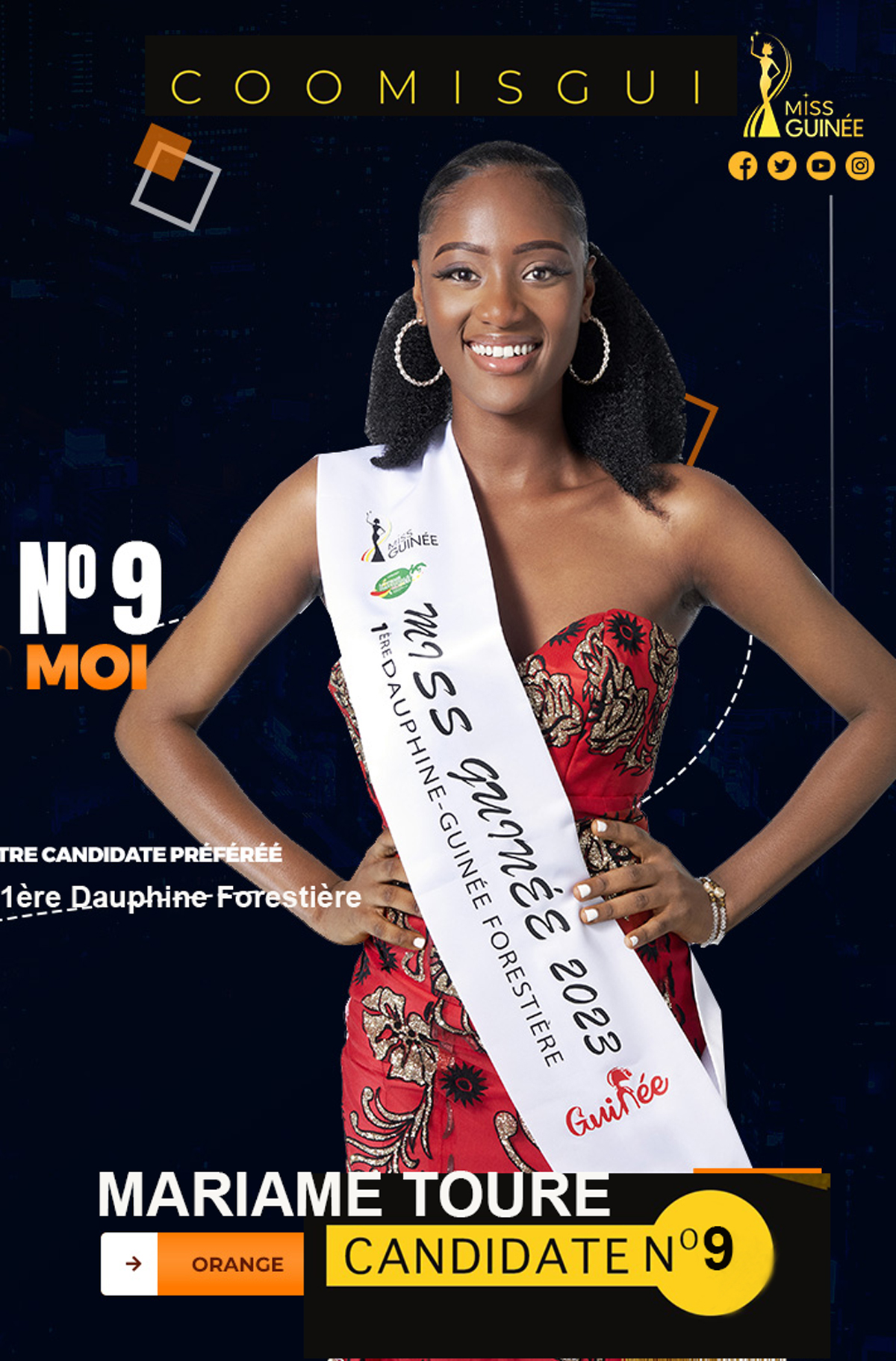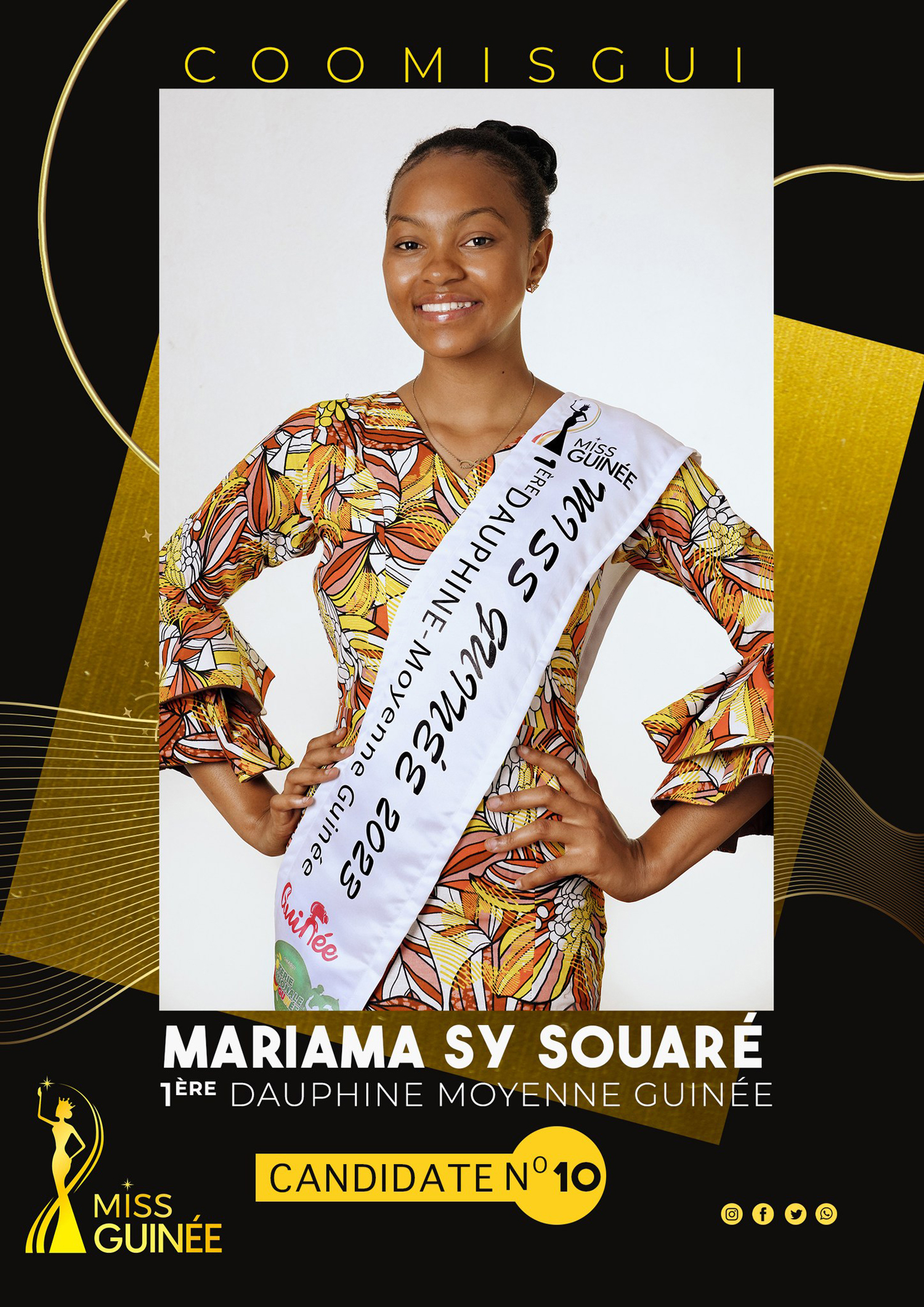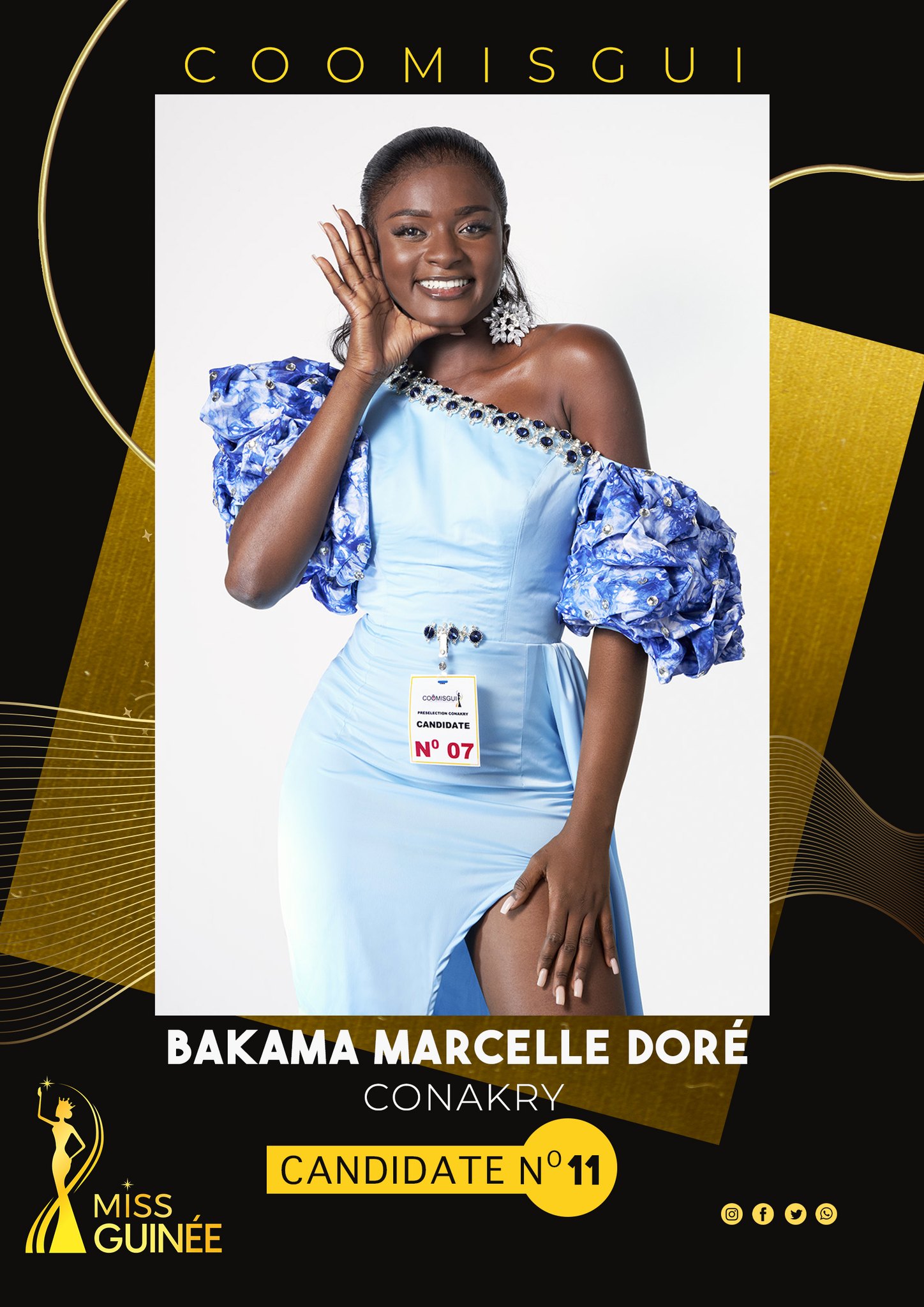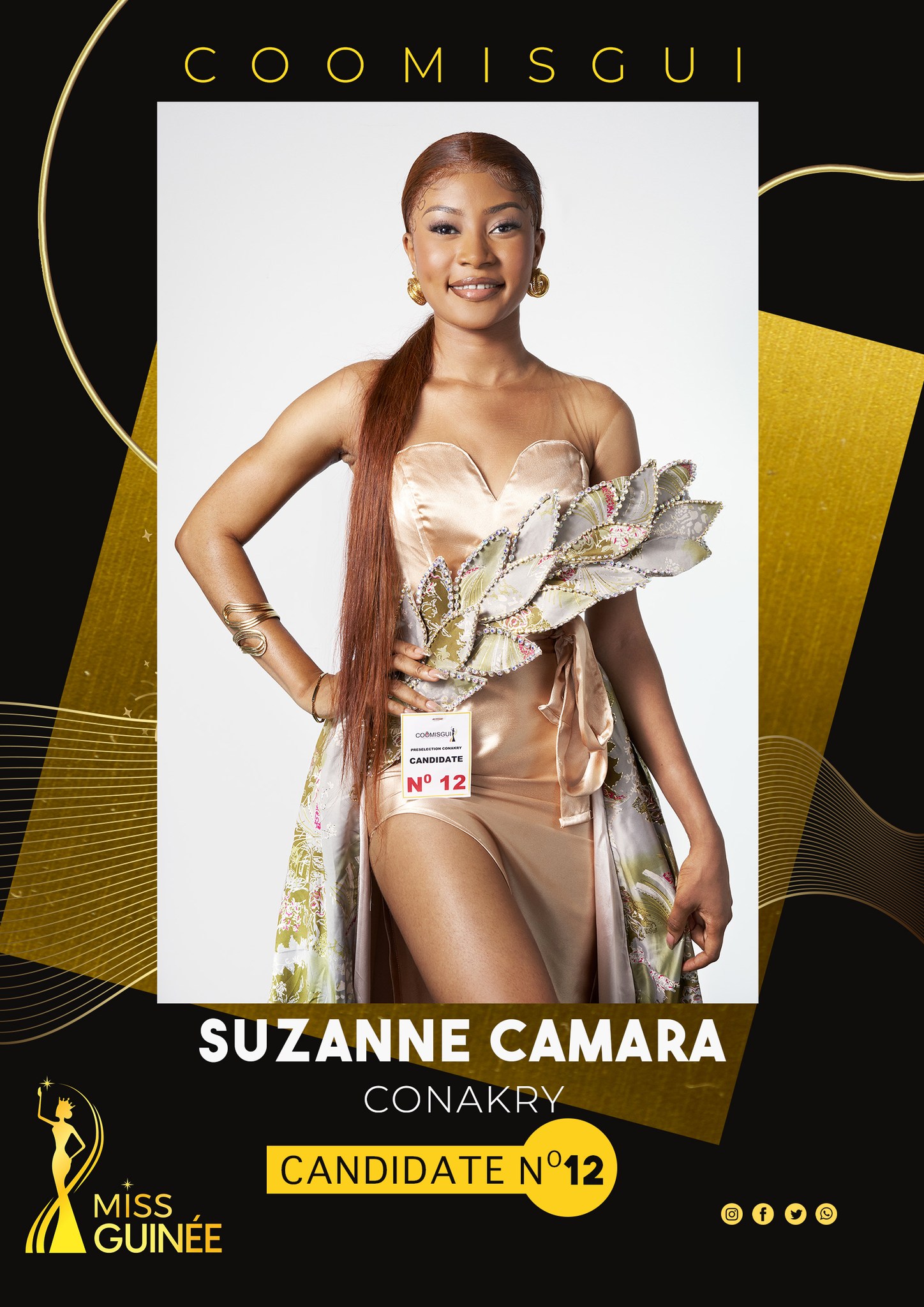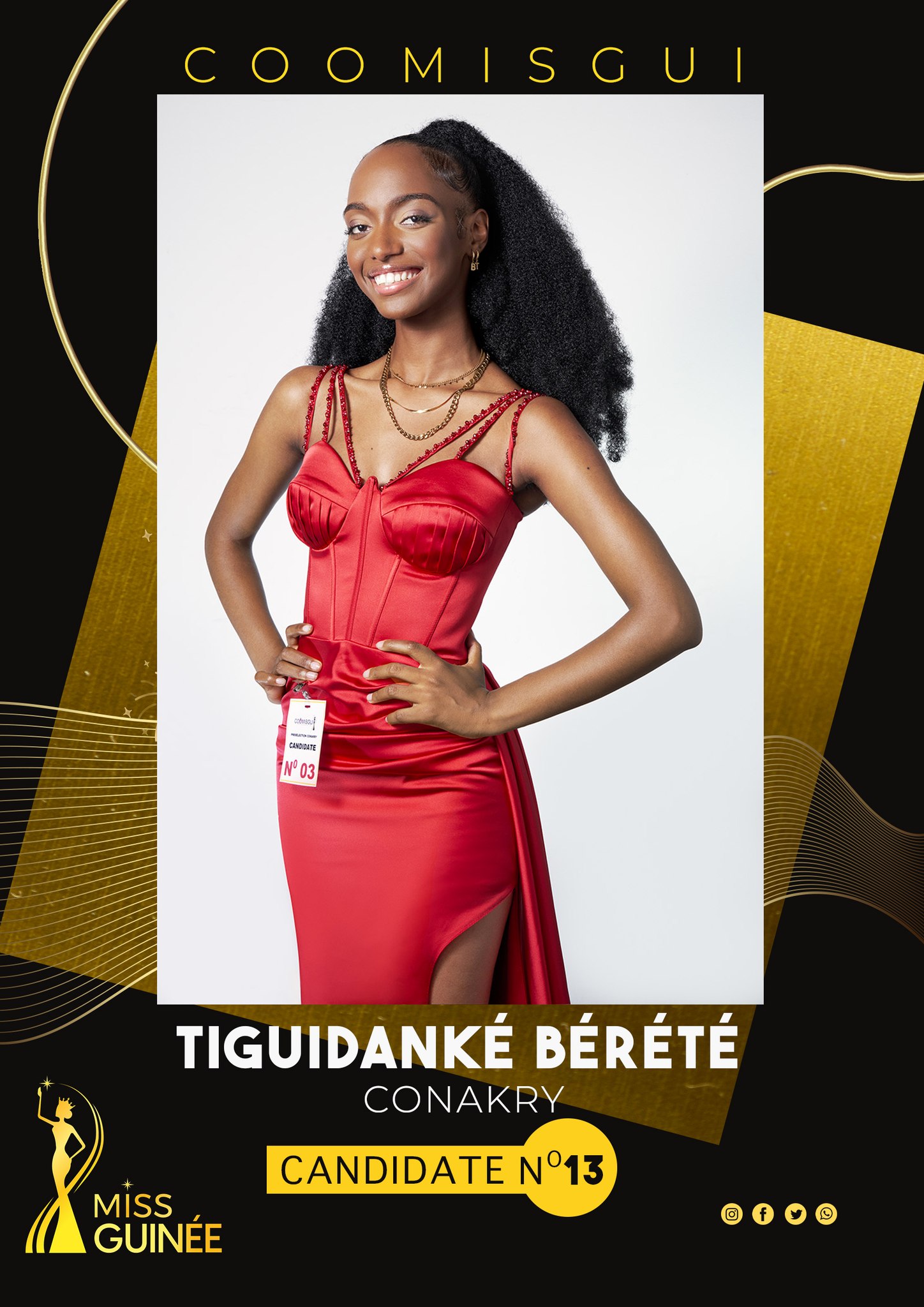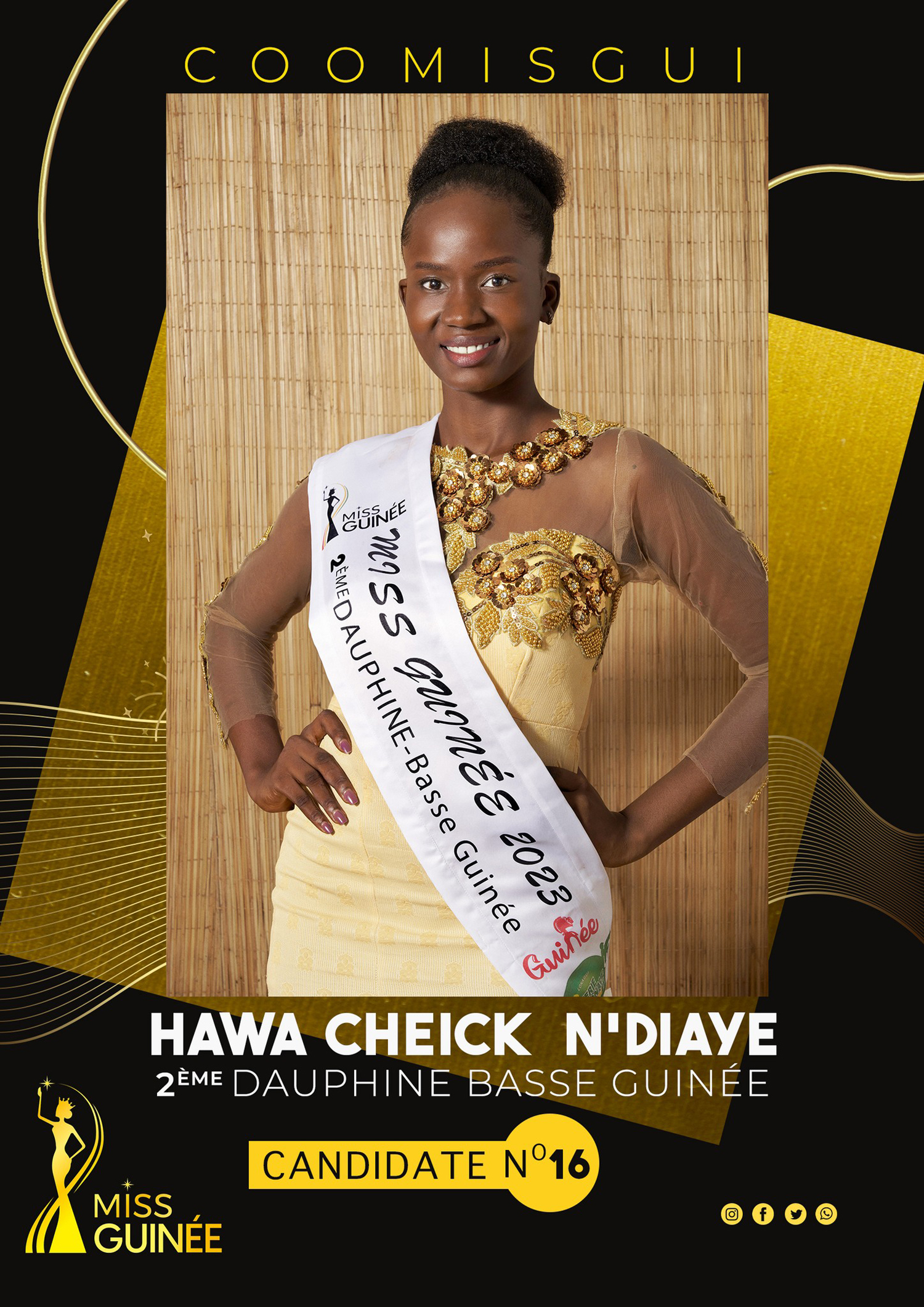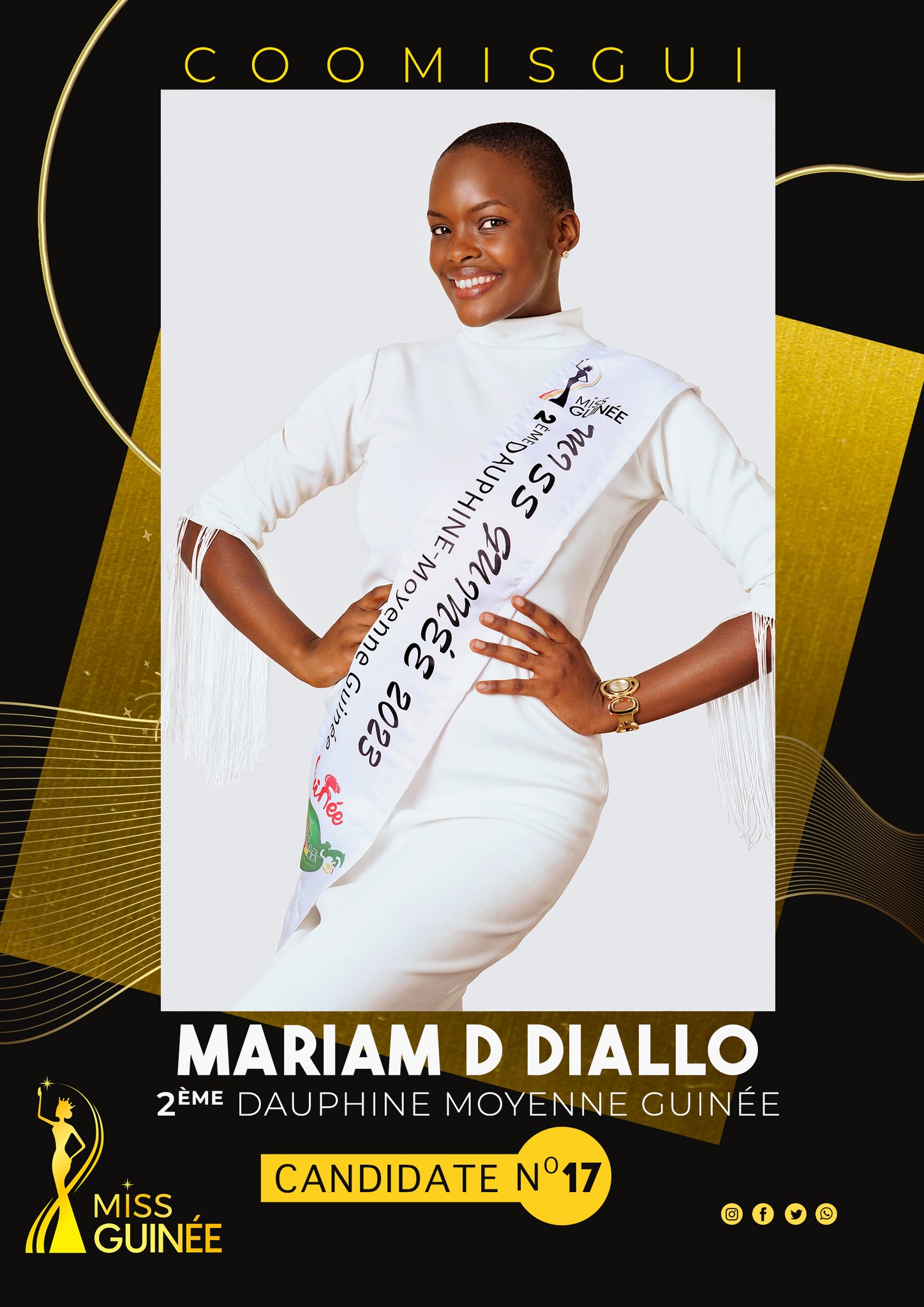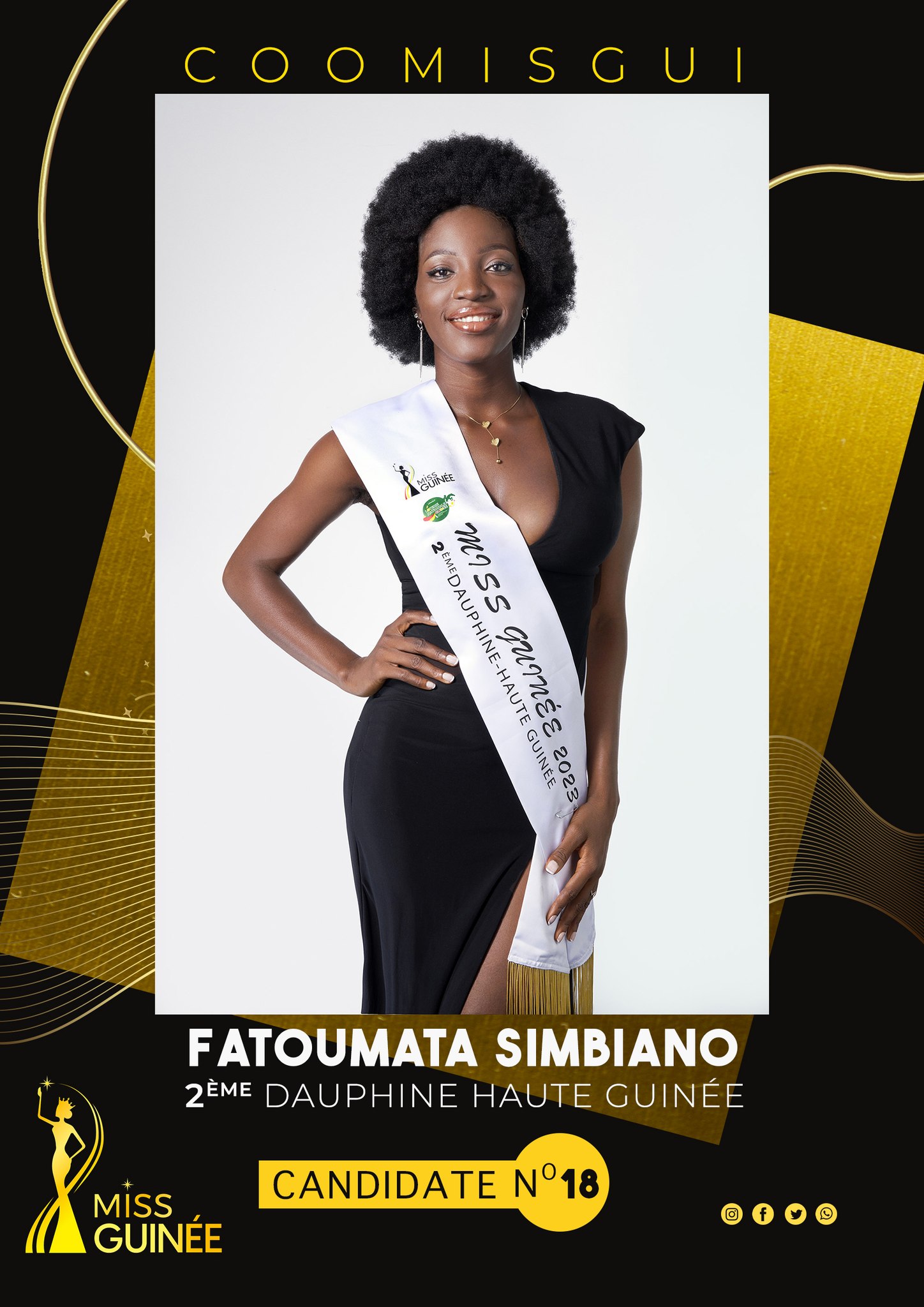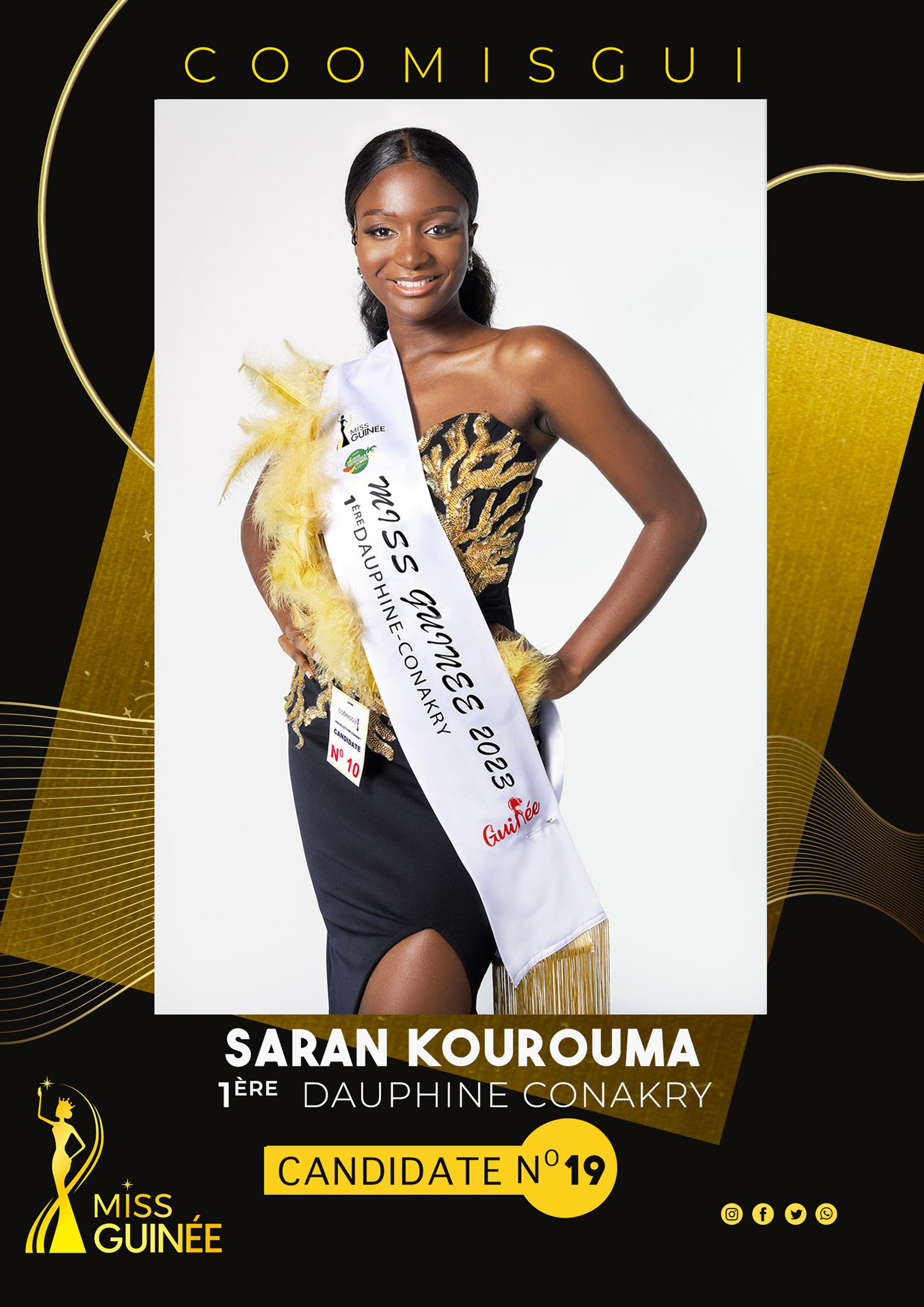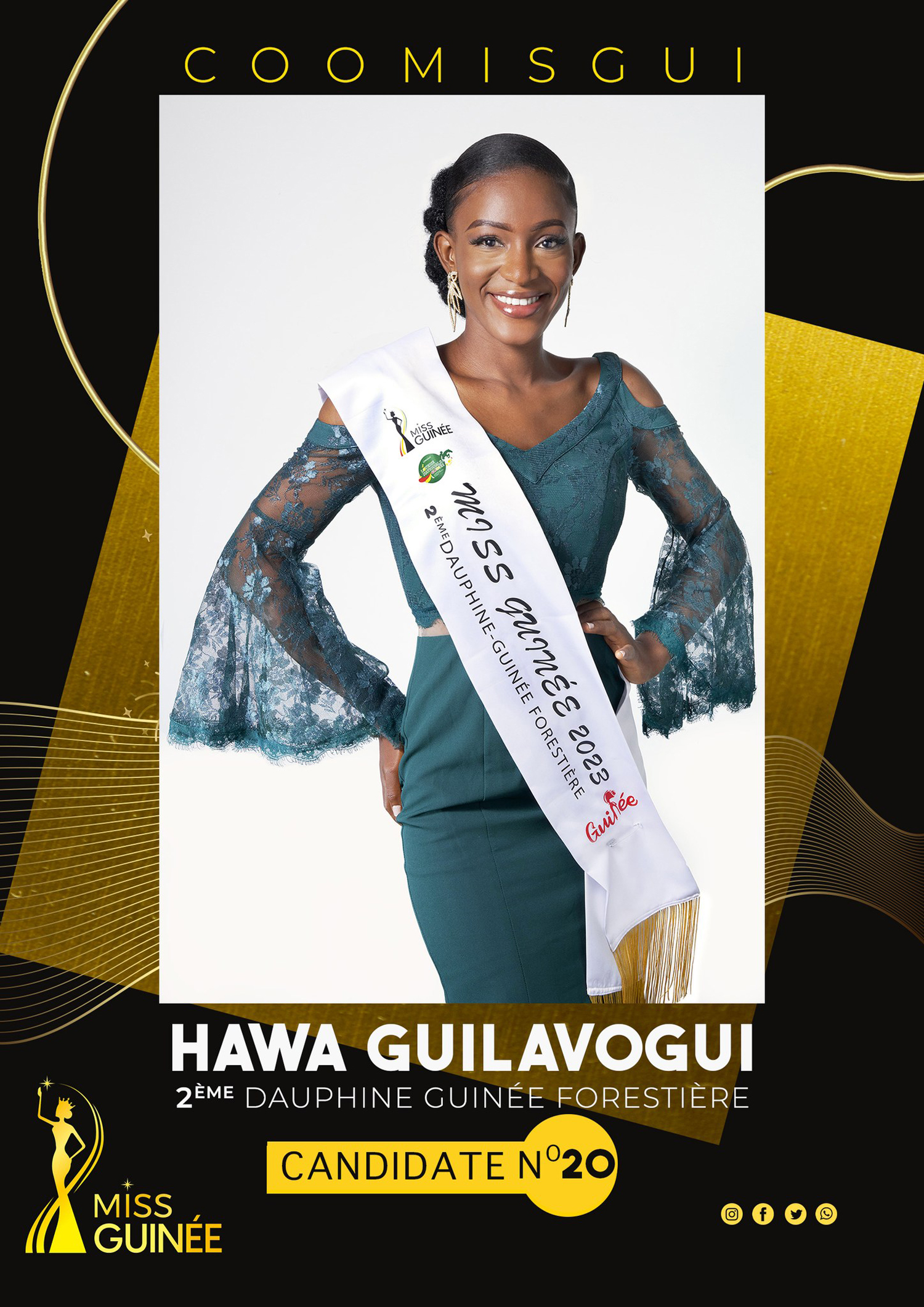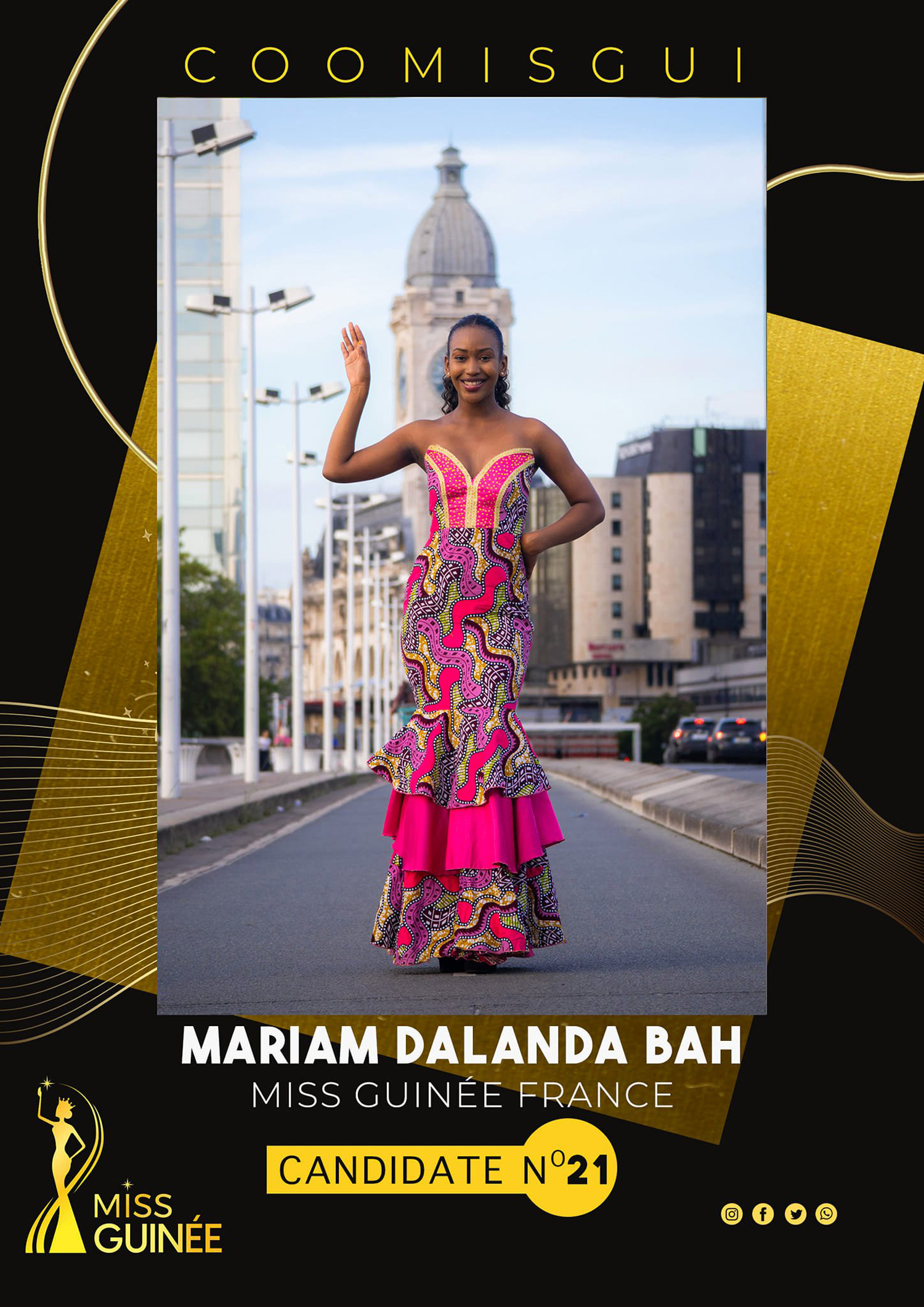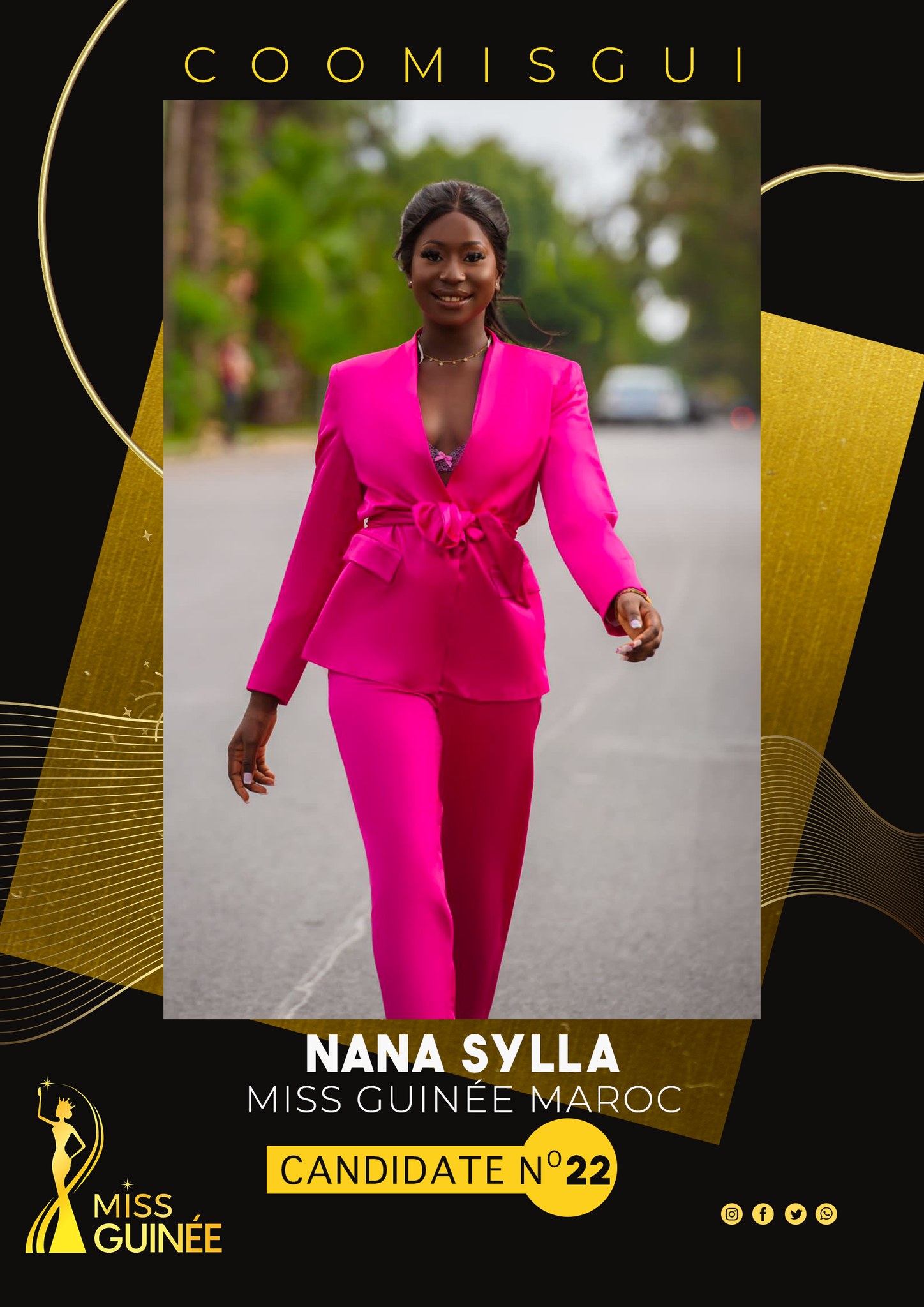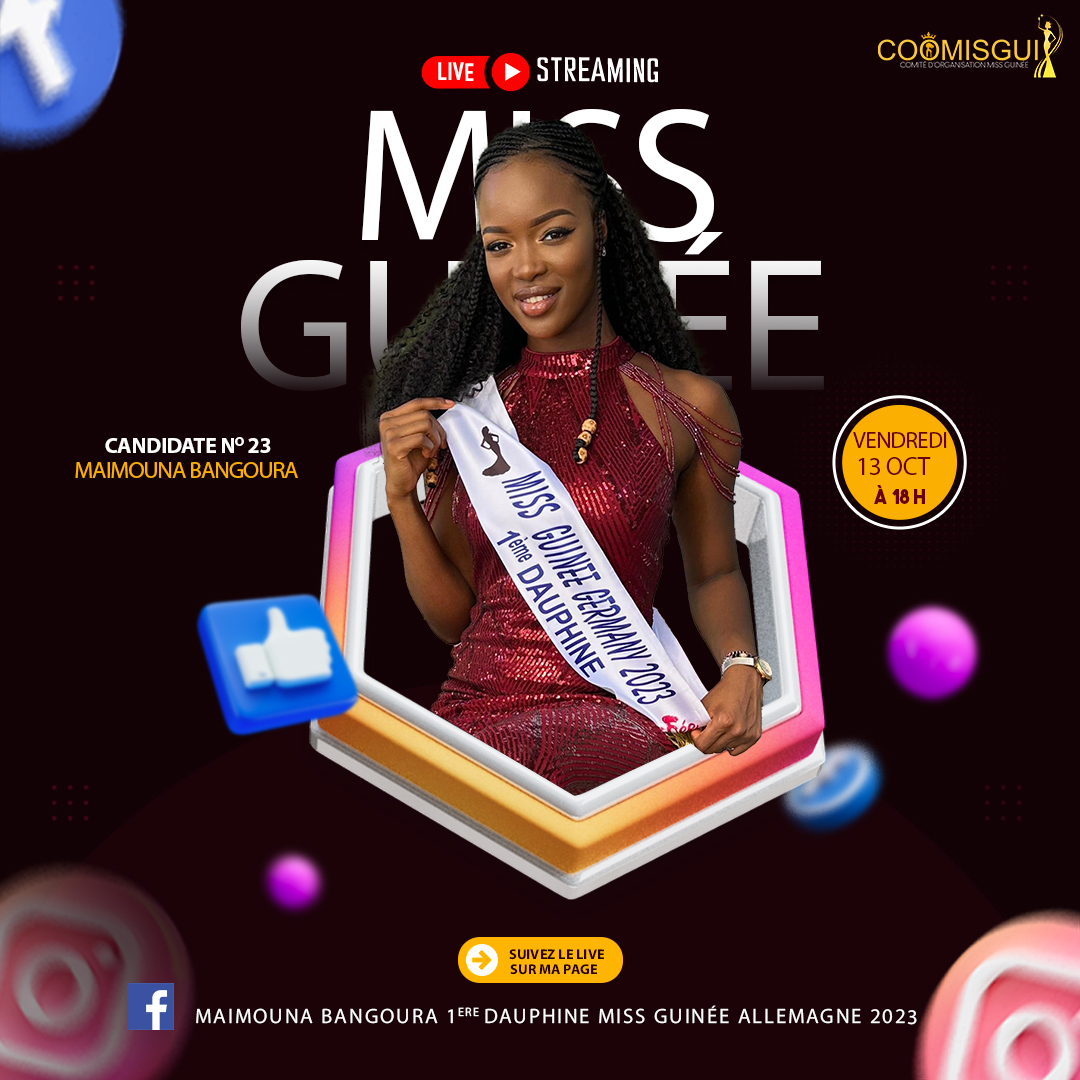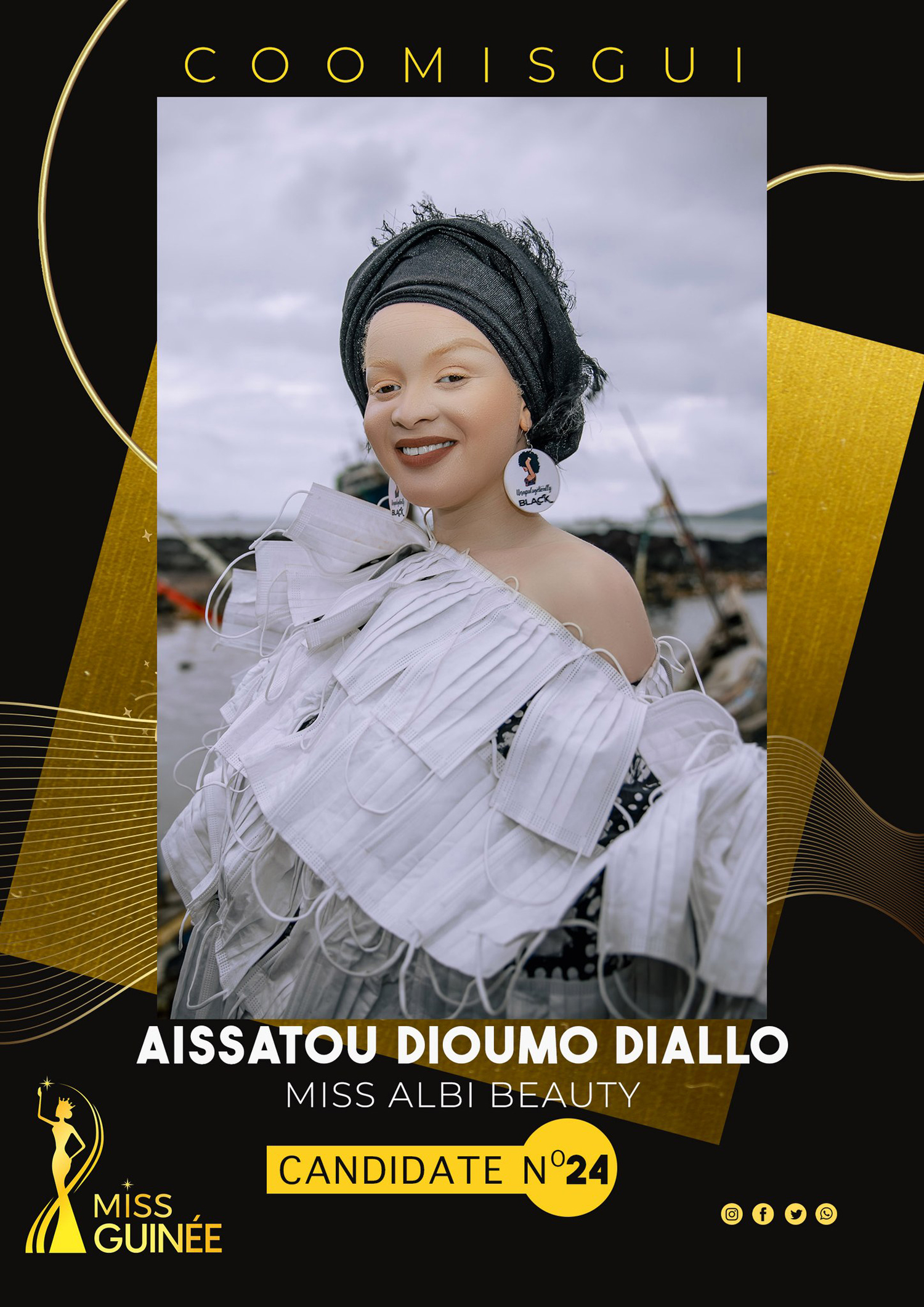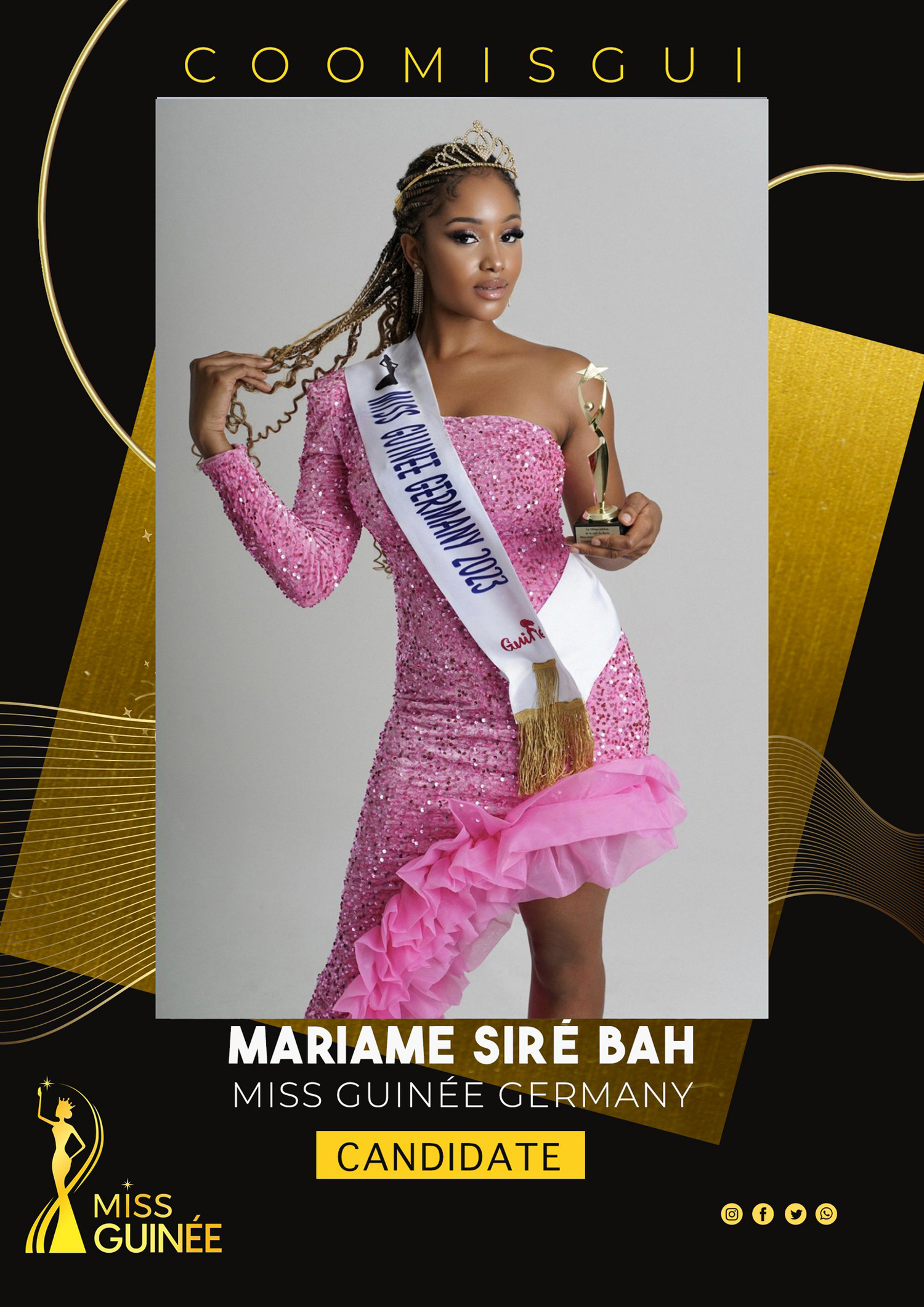 Miss Guinee 2023 – First Repetition of 23 finalists
COOMISGUI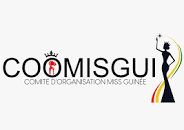 The Miss Guinea Organization Committee (COOMISGUI) officially launched Miss Guinee activities this Saturday, March 11, 2023 which will run from March 10 to June 30, 2023.
The final of the Miss Guinee pageant will be held on 24 November 2023 in Conakry
The new organizing committee of the national beauty contest  »Miss Guinea » abbreviated ; COOMISGUI.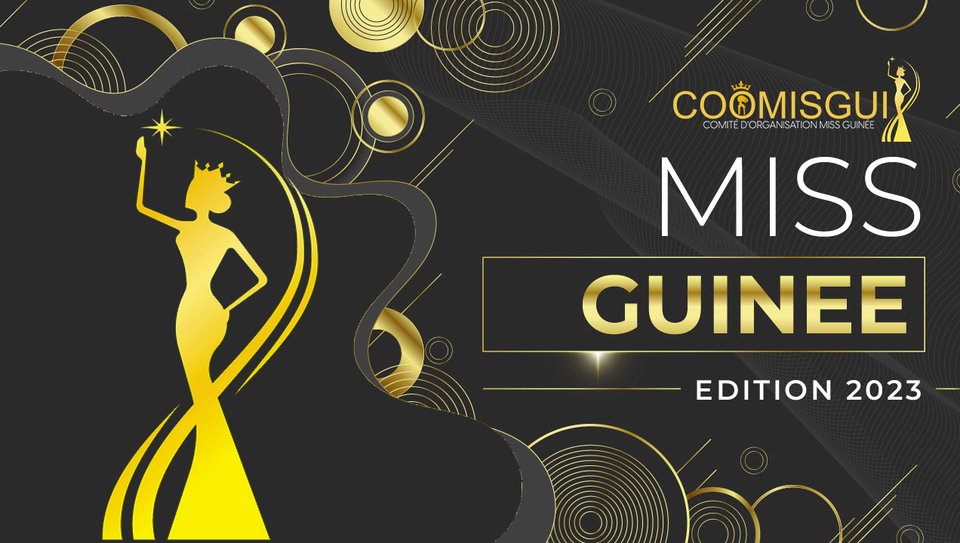 Mrs AMINATA DIALLO – COOMISGUI President – Organizer of Miss GUINEE 2023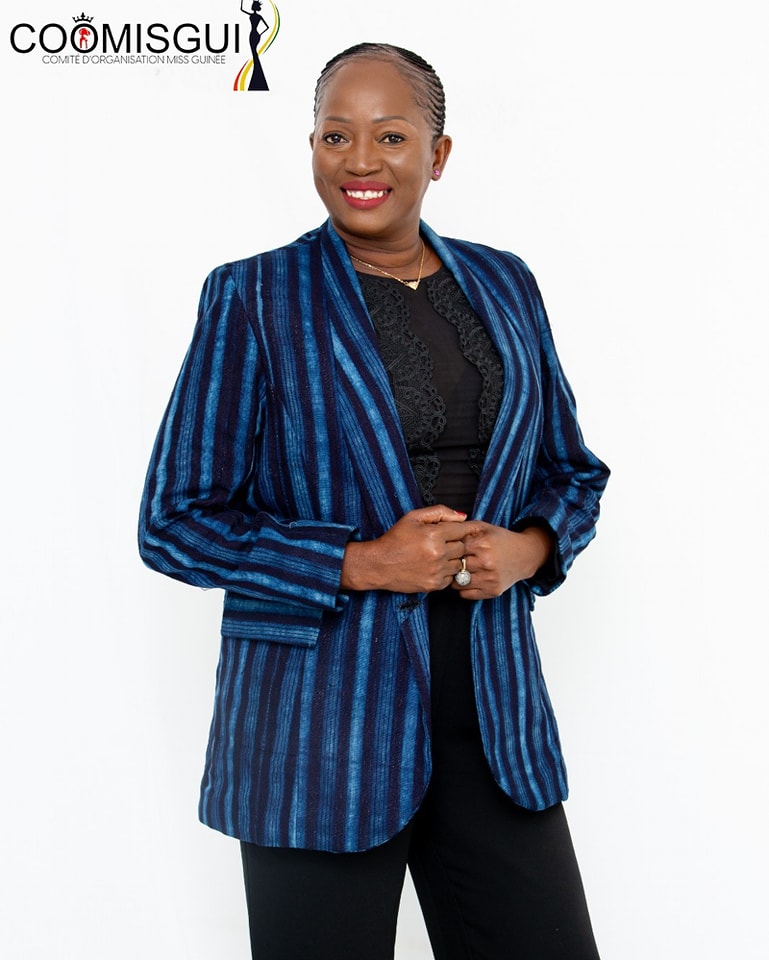 SPONSOR LEADER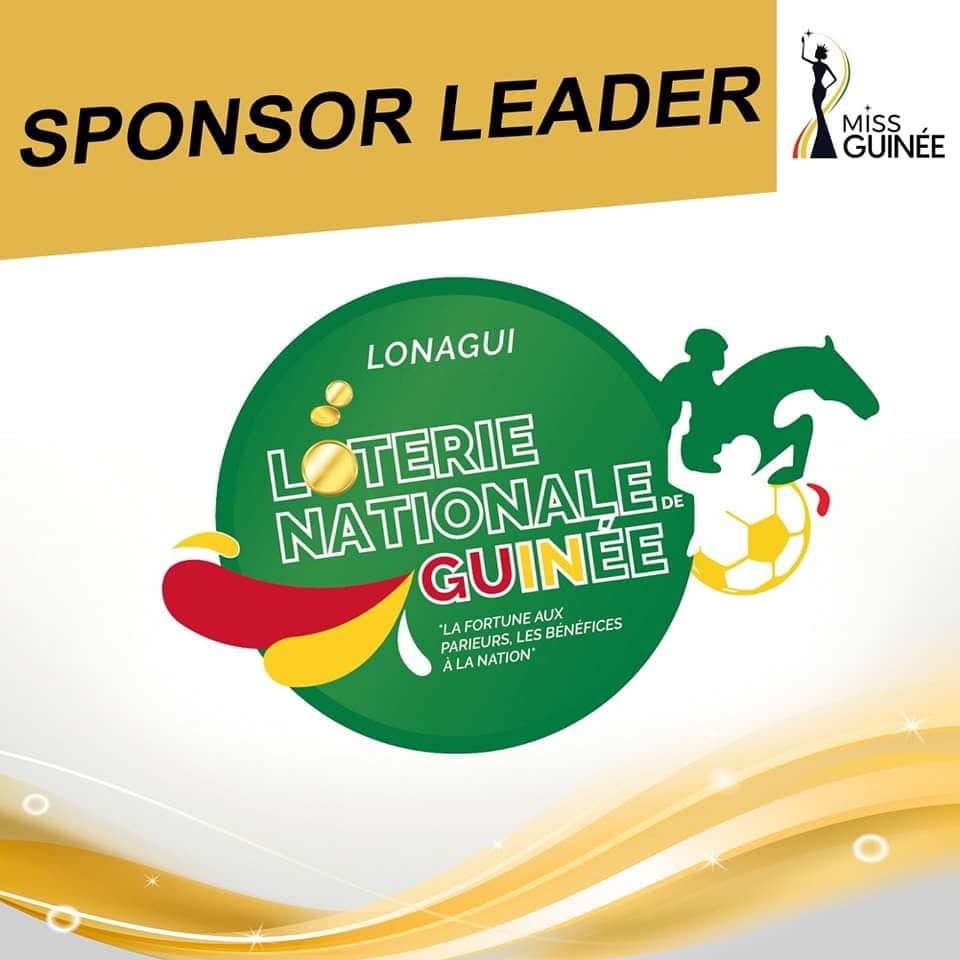 SPONSORS:
MINISTRY OF CULTURE, TOURISM AND HANDICRAFTS GUINEA

Minister Alpha Soumah has officially signed an agreement with KPAAF-GUINEE for the organization of the Miss Guinea 2023-2024 contest. The signing ceremony took place on December 12, 2022 in the meeting room of the department in charge of Culture, Tourism and Handicrafts.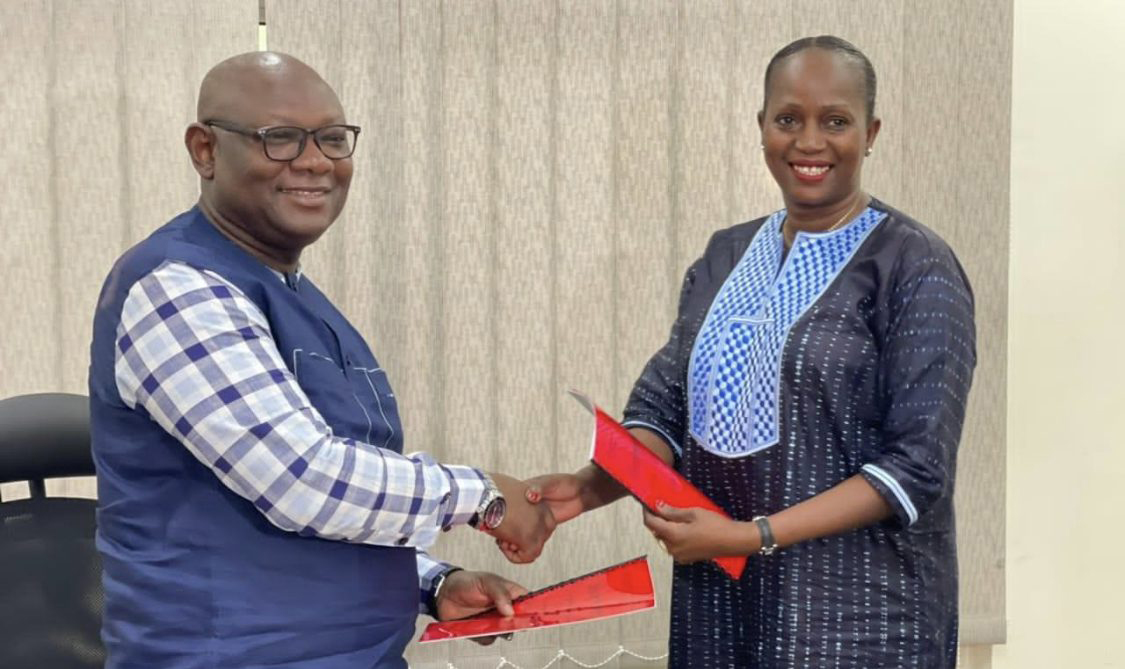 ORANGE GUINEE

FODAC GUINEE – Arts and Culture Development Fund – FODAC
KPAAF – KAREN PRITZKER ACADEMY OF ART & FASHION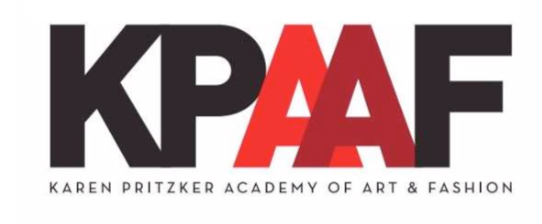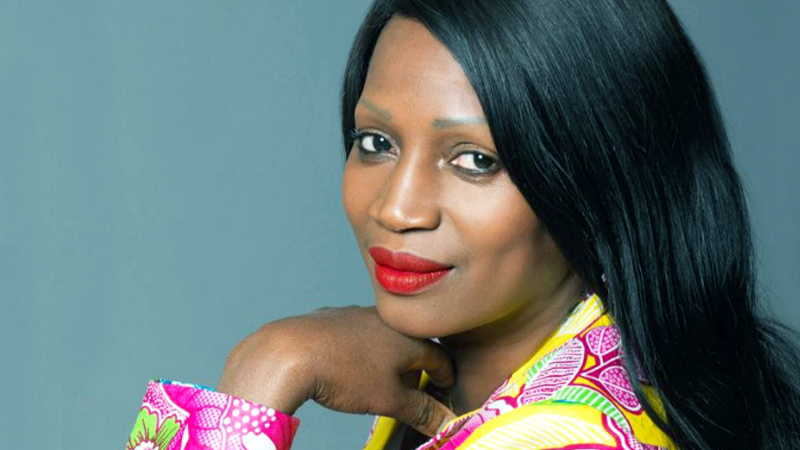 Following the organization of the Miss Guinea beauty contest, KPAAF signed a partnership agreement with the Ministry of Culture, Tourism and Crafts to organize the Beauty Contest for 2023 and 2024. Mrs. Aminata Diallo expressed her dedication to upholding the specifications and promoting Guinea's brand image, providing reassurance to the audience. KPAAF-GUINEE was selected after meeting all the criteria set out in the specifications for organizing the Miss Guinea contest.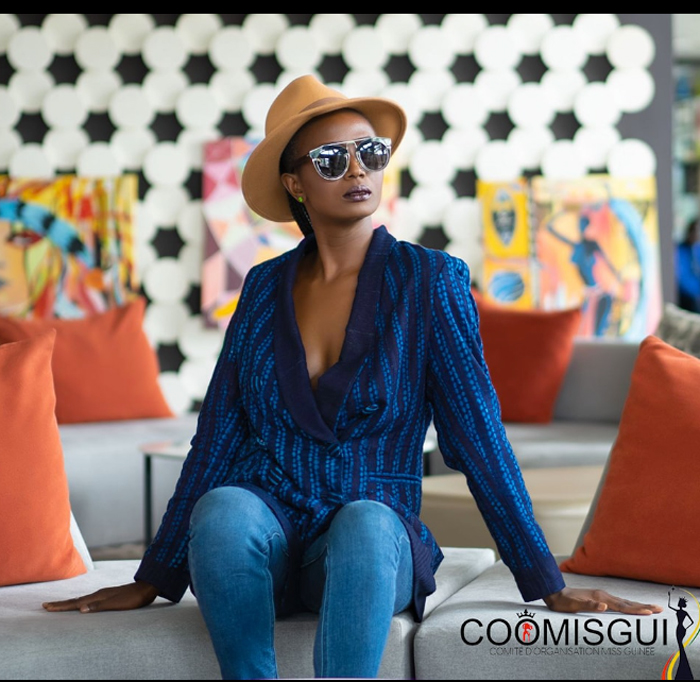 KRAAF CONTACT :

🔹Sponsor leader : Lonagui – National Lottery of Guinea
🔹Ministry of Culture, Tourism and Crafts Guinea
🔹 Arts and Culture Development Fund – FODAC
🔹KPAAF GUINEA
🔹B2D Immobilier
🔹MouNa Group Technology S.A
Media Partners

STUDIO24 COTONOU, BENIN
Studio 24 launching an outfit in Cotonou, Benin is an exciting development. Studio 24 is known for its expertise in the fashion industry and their ability to capture stunning visuals.
With their launch in Cotonou, they will bring their unique style and creativity to the local fashion scene.
This expansion will not only provide opportunities for local designers and models but also contribute to the growth and recognition of the fashion industry in Benin.
We look forward to seeing the innovative designs and captivating imagery that Studio 24 will bring to Cotonou.
Location: Les cocotiers, Avenue jean Paul II, Cotonou, Bénin
Call: +229 46 90 53 09
AI FASHIONMAG

By Zou, Katia & Dan NGU – New Media Making Introducing AI FASHION MAG, a groundbreaking fusion of Human Ingenuity & Technological Innovation.
CameraMan – Reporter by Charles JACKOTIN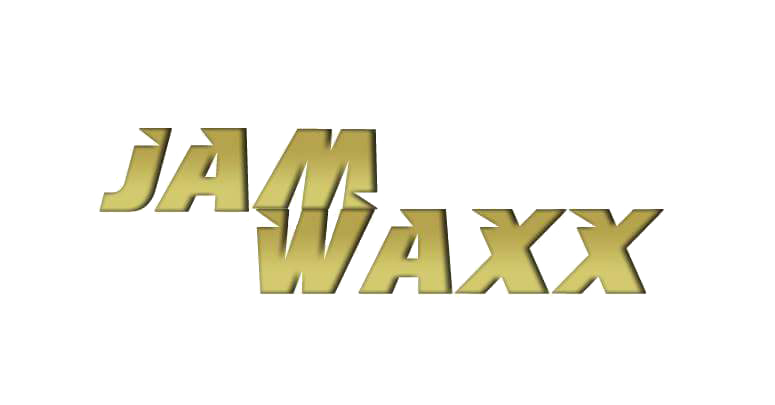 DN-AFRICA.COM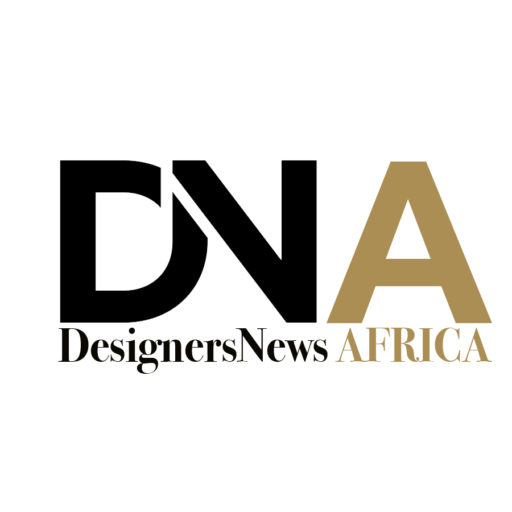 DN AFRICA provides a unique digital experience for the Fashion Industry's professionals. DN–AFRICA.COM, the leading African Fashion Magazine.
Location