Studio 24 Nigeria / Style Squad
Our approach to delivering our mandate is tailored to meet and exceed the specific needs and expectations of our clients by providing them with global industry standard products and services.
We understand the direct and indirect impact of the images we create on the way our clients and their brands are perceived, and as such, we drive to go the extra mile to deliver quality and creative images to ensure that our clients successfully achieve their set objectives
Style Squad NG An elite specialist unit/department of STUDIO 24 Nigeria. Projects: Fashion events coverage, Lookbook shoots, Magazine shoots, Model portfolio, Fashion PR.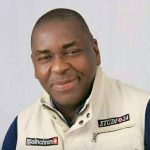 IFEANYI CHRISTOPHER OPUTA
MD/CEO COLVI LIMITED
STUDIO24 Nigeria HEAD OFFICE
792B Ademola Adetokunbo Crescent, Wuse II, Abuja,
Nigeria
CONTACT DETAILS
info@studio24nigeria.com
+234 (0) 909 893 6687
More about Studio24 Nigeria :
Studio24 Nigeria for the past twenty-five years has been in Nigeria trying to preserve the African aesthetic. With its team of photographers and videographers, they have been in the forefront of preserving and improving access to African history through photographs and sometimes video. Initially providing all this content by themselves, they have created a platform and are creating a new product to help the preservation of our cultural aesthetic through freelance contributors and photographers.
With the advent of social media, there are new opportunities for marketing and professional development for photographers, artists, videographers and general art enthusiasts. Human beings are move visual and the easiest way to capture a persons' attention of pique their interest is with good pictures. Pictures are known to have more mileage and a well-taken image will burn deeper into the mind of the receiver. Social media has helped use images in the spreading of news, preservation of history as there's a permanence of images whenever they are placed on the Internet
Despite the genuine intentions of images users and enthusiasts especially on social media, there still exist a major problem; who owns the content and to what extent can you use the images?
Here's where attribution comes into play. Attribution is for permission, it's for returning original glory back to the owner or creator of the image. And even without a formal copyright, equity belongs to the first in time. Any images used should be attributed back to the original owner(s) of the image. Legal disputes are long and tiring and most importantly, expensive.
In the preservation of history, literature might have been the norm but the world seems to be moving from text and stories and new media employs more images. The new selfie religion is a serious phenomenon and images are the most authentic way of documenting and preserving history.