KDC is the leading fashion services agency worldwide – New York, London and Paris
KDC Point of difference
Our unquestionable credibility and our unparalleled range of expertise spanning media relations, creative services, digital, entertainment, technology and consulting.
KDC Approach
KDC partner with our clients and take a highly strategic and creative approach to programs and projects with the goal of setting an inspiring vision that we implement through our five divisions.
KDC is known for consistently executing programs and projects at the highest levels.
KDC Leaders & Employees
KCD's six global partners average 15 plus years of employment and work closely with Chairmen Julie Mannion, who has been with the agency since its founding in 1984.
The agency is staffed with over 100 employees worldwide in its New York, London and Paris offices.
In 2017, the agency's U.S. headquarters, in a progressive move, transitioned to an Employee Stock Ownership Program (ESOP) effectively making KCD the only fashion services agency owned by its employees.
KCD's founders were a trio of fashion icons: the late Kezia Keeble, one of the first superstylists of the industry, the late John Duka, former fashion critic for the New York Times, and today's leading editor and stylist Paul Cavaco.
The mentorship they provided to the current co-chairs and partners stays with the agency to this day.
Kezia Keeble, 48, a Top Publicist And Shaper of American Fashion
Kezia Keeble was a founder and the president of Keeble Cavaco & Duka, a public relations and advertising company.
The agency was recognized for its award-winning campaigns for Bergdorf Goodman, the specialty store, and in recent years the company helped bring several American fashion designers to prominence, including Stephen Sprouse, Bill Robinson, Charlotte Neuville and Gordon Henderson.
The agency now represents such designers as Gianni Versace, Ronaldus Shanask, Robert Lee Morris and Gordon Henderson.
The agency will continue to operate under the direction of its remaining partners.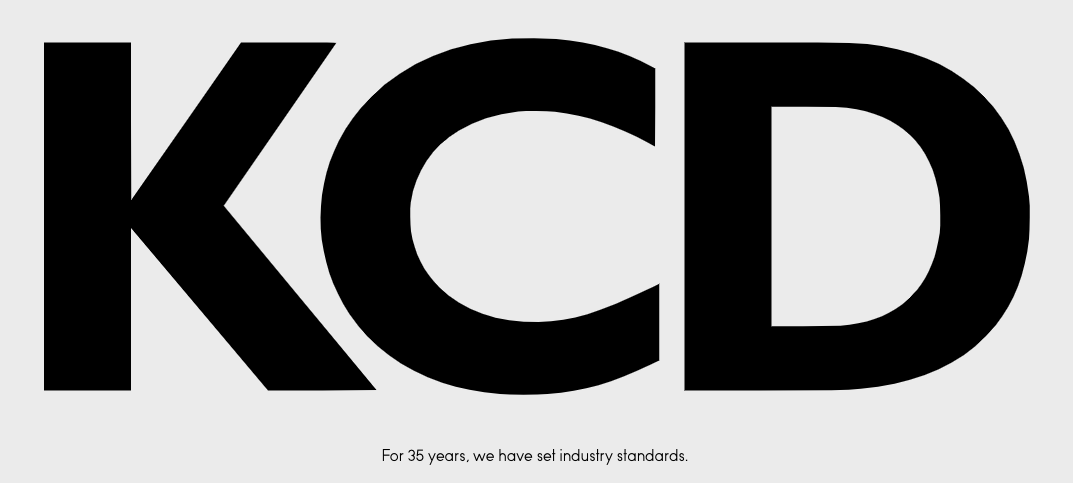 General Customers
Alexander McQueen
Alexander Wang
Amazon
American Dream
Amiri
Anna Sui
Anna Sui Beauty
Apple
Armani
Ash
Atoms
Bally
Balmain
Balmain Accessories
Balmain Kids
Barneys New York
Beats
Brioni
British Fashion Council
Bulgari
Calvin Klein
Carmen March
Carolina Lemke
CFDA
CFDA Awards
CFDA/ Vogue Fashion Fund
Chloe
Coach
Dauphin
Delpozo
Derek Lam
Derek Lam 10 Crosby
Etoile by Isabel Marant
Farfetch
Federation de la Couture
Fendi
G-Star
GAP
Giovanni Bedin
Giuseppe Zanotti
Givenchy
Glamour Women Of The Year
Gucci
H&M
Han Kopenhaven
Holzweiler
Hudson Yards
Isabel Marant
J Brand
Kate Spade
LGBT Center
Links of London
Louis Vuitton
LVMH
Mackage
Maison Margiela
Marc Jacobs
Marco de Vincenzo
Mary Katrantzou
Metropolitan Museum
Michael Kors
Miu Miu
MM6
Mugler
Mulberry
Omega
Orgreen Optics
Paramount
Peirot
Petar Petrov
3.1 Phillip Lim
Ports 1961
Prabal Gurung
Prada
Ralph Lauren
Rick Owens
Roxanne Assoulin
Saks Fifth Avenue
Sandro
See by Chloe
Sonia Rykiel
Stuart Weitzman
Suzie Kondi
Tabitha Simmons
Taro Ishida
Tom Ford
Tony Awards
Tory Burch
Tory Sport
Tre
Valentino Garavani
Vera Wang
Versace
Vogue
Warner Bros. Pictures
Westfield
Contact
NEW YORK
475 Tenth Avenue, Eighth Floor
NY, NY 10018
212-590-5100
New Business
Marty Griffeth
newbusiness@kcdworldwide.com
Internships
printernships@kcdworldwide.com
productioninternships@kcdworldwide.com
Career Opportunities
hr@kcdworldwide.com
General Inquiries
general@kcdworldwide.com
PARIS
13 rue du Mail
75002 Paris
+33 (1) 49 96 20 70
New Business
Laurence Laure
newbusiness@kcdworldwide.fr
Internships
printernships@kcdworldwide.fr
Career Opportunities
jobs@kcdworldwide.fr
General Inquiries
general@kcdworldwide.fr
LONDON
118-120 Great Titchfield Street
London W1W 6SR
+44 20 7637 9036
New Business
Nan Richards
newbusiness@kcdworldwide.co.uk
Internships
printernships@kcdworldwide.co.uk
Career Opportunities
jobs@kcdworldwide.co.uk
General Inquiries
general@kcdworldwide.co.uk
LOS ANGELES
169 N La Brea Ave. Suite B
Los Angeles, CA 90036
323-272-4531
New Business
Marty Griffeth
newbusiness@kcdworldwide.com
Internships
printernships@kcdworldwide.com
productioninternships@kcdworldwide.com
Career Opportunities
hr@kcdworldwide.com
General Inquiries
general@kcdworldwide.com