Douriean Fletcher Jewelry and Accessories Designer 

Interview conducted for the launch of AfroTech, Douriean Fletcher's boutique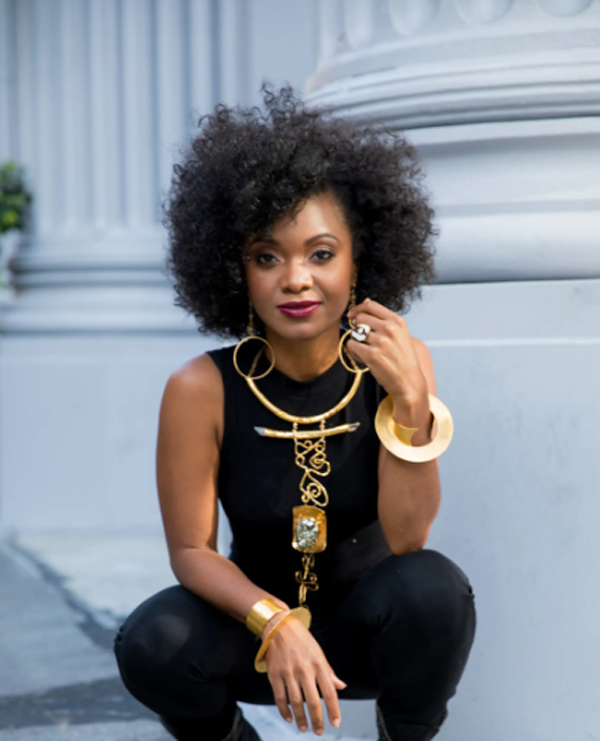 AfroTech installation will feature jewelry created by Douriean Fletcher
The AfroTech installation will feature jewelry created by Douriean Fletcher, the designer who created the jewelry worn in Marvel's hit film Black Panther.
On site and on his new eBay store, Douriean Fletcher will be selling separate, limited edition jewelry from his Marvel Black Panther collection.
These items include the Black Panther Claw and Killmonger Gold Claw necklaces, the Black Panther Claw ring, Killmonger, Black Panther Claw and Black Panther mask bracelets.
Creates fine Art Adornments
Douriean creates fine art adornments because she believes deeply that, through dress, women can define their beauty on their own terms and express themselves authentically. Her pieces are unique products of her creative process in which she explores cultural identity, femininity, spirituality and divine power. She made history by becoming the first jeweller of the MPC 705.
Her studies in South Africa led to her passion for creating wearable art. Her travels and interactions with different cultures have provided her with a new perspective and different introspection while discovering the many facets of life. Douriean's immediate and primary passion for her wearable art is her commitment to helping women reveal their true beauty by telling their stories through her work. She uses the original purpose of jewellery; a non-verbal communication tool to tell others who we are and how we feel; her wearable art is needed more than ever
Ebay x Douriean
Contact
Website : www.douriean.com
Media Partner