Ziad Nakad Spring Summer 2019 Couture Collection Show in Paris.
Ziad Nakad reveal ORION Collection the New Couture SS2019 Collection during Paris Fashion Week at the Pavillon Cambon Capucines, Paris on January 23, 2019.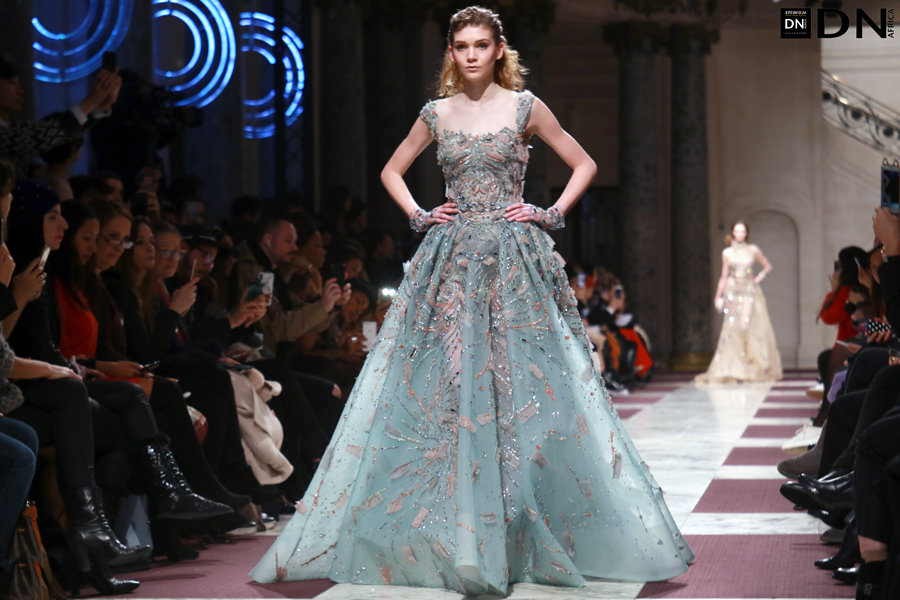 ZIAD NAKAD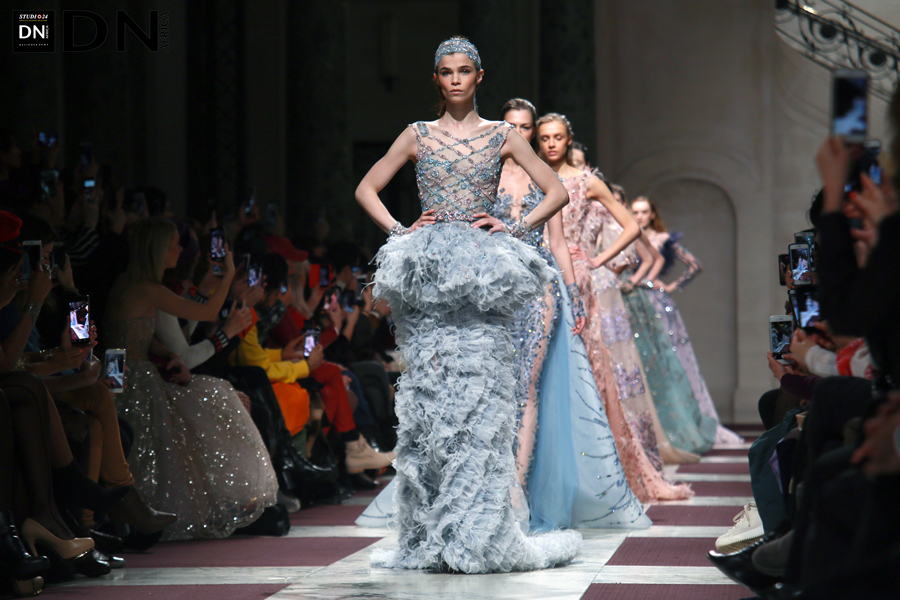 Born of a Lebanese descent, Ziad Nakad knew from his very early teens that he was to work in fashion. Since his young years, he was attracted by eccentric fabrics, sheer embroideries and unconventional beadings which married his designs back then especially sketched for his family to wear.
Encouraged by this genuine success, the talented young man decided to explore more his passion for fashion and embrace the dressmaking art with studies in the field. In parallel, he mastered the art of  couture by working with many famous fashion designers in Beirut. In 1997, he turned his dream into a career when he was invited to take part to the Beirut International Fashion Show for Haute Couture in Beirut and dressed renowned super models like Karen Mudler, NadjaUrman and Jennifer Driver.
Celebrated for his ability to reveal the feminine side of every woman, Ziad Nakad is now a design reference in fashion shows in Lebanon, the Middle East, the Gulf, Europe, Asia, the Americas, and the world.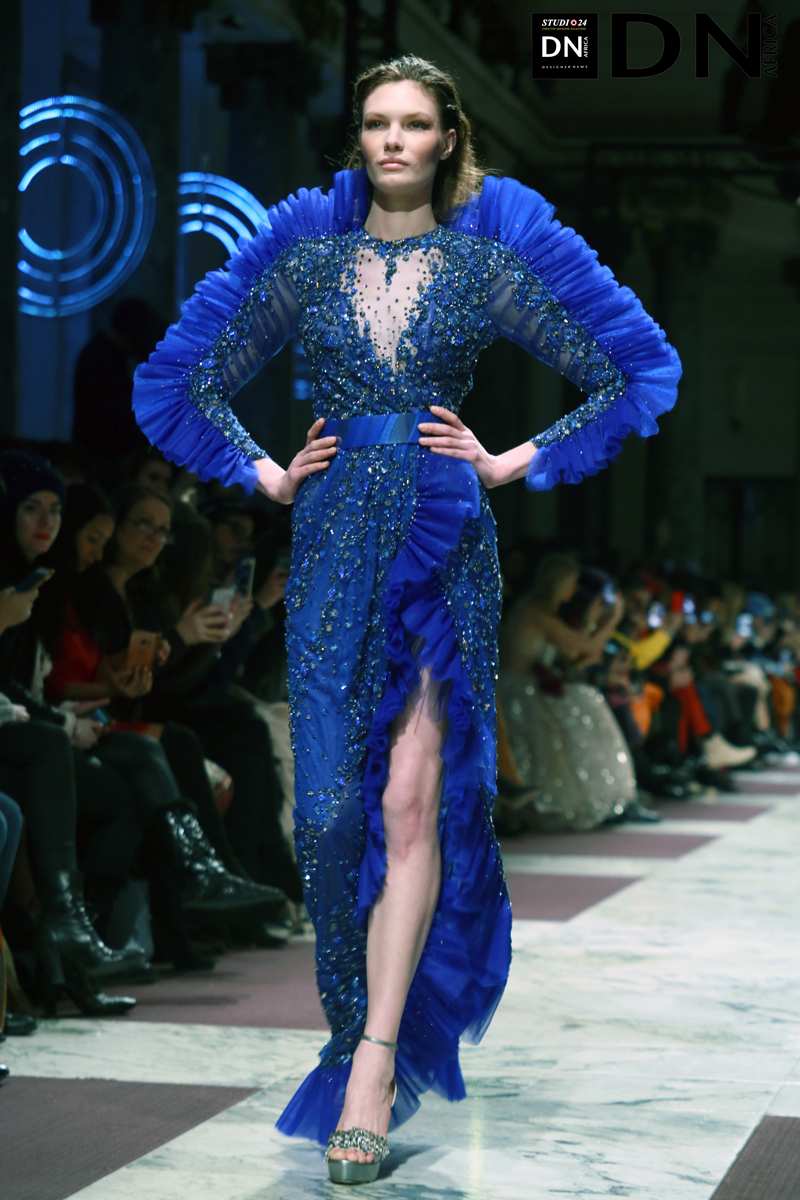 ZIAD NAKAD – The Orion Colletion
A modern version of the Hollywood diva of the 50s inspired Ziad Nakad for the orion collection.
Hedy Lamarr, Veronica Lake and Jean Harlow was his inspirationfor for this couture collection SS19.
The theme this year is based on vintage like a royal centuries.
From the star of Orion, Ziad Nakad transforms them into elegant gowns shimmering, glittering, goldshine.
The design are in pastel colours, champagne, silver and black.
Ziad Nakad blends extravagant cuts, and creates each design is just like a constellation. All the embroidery is focused en stone.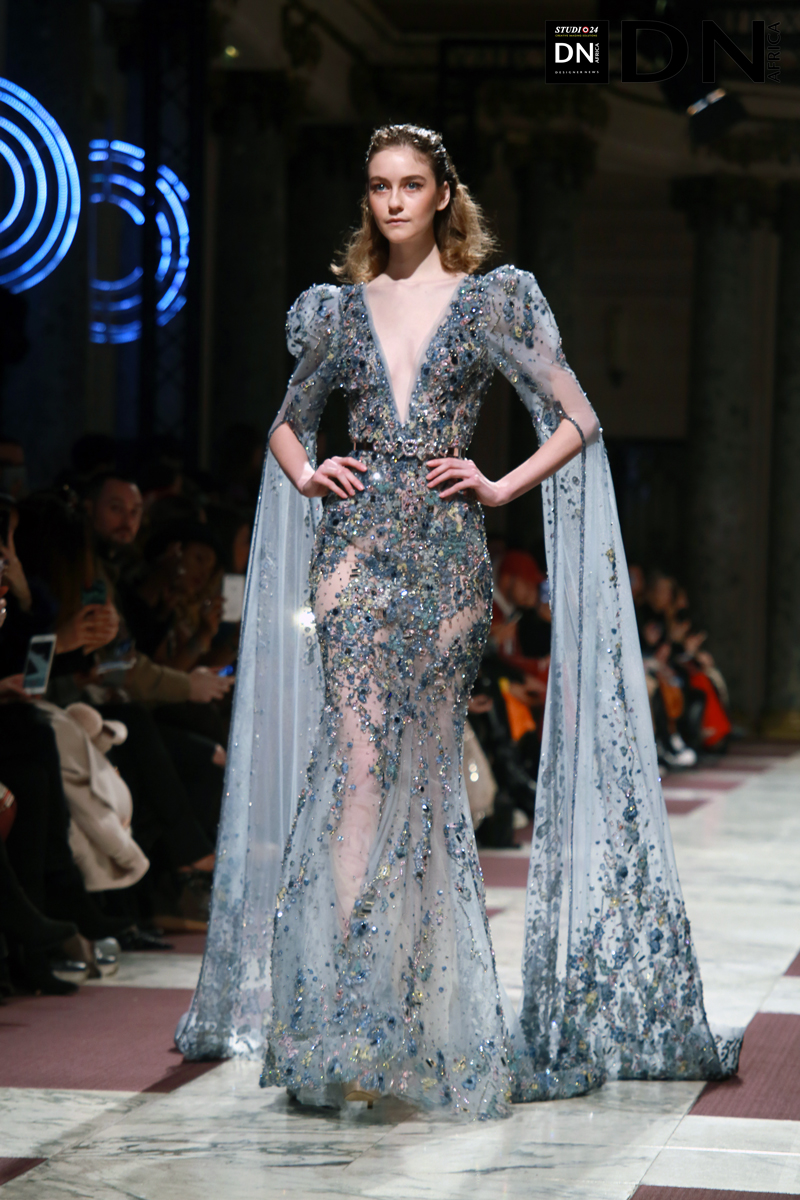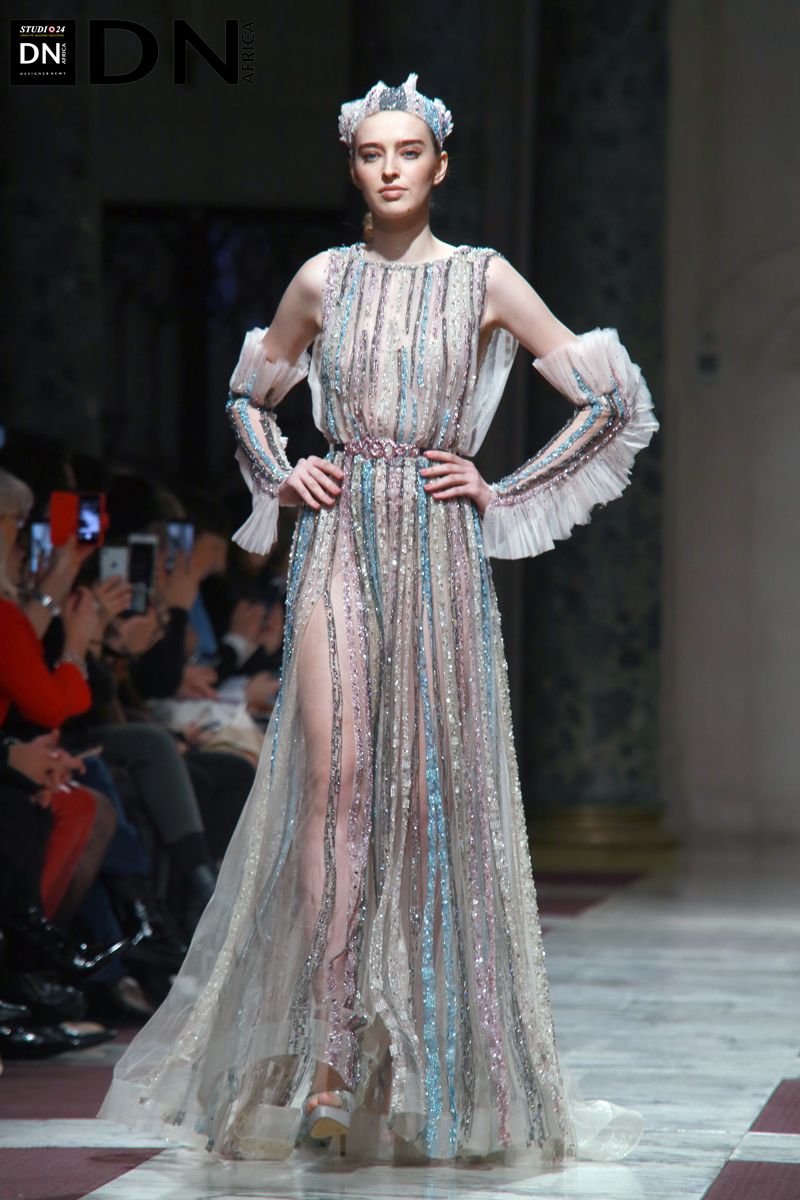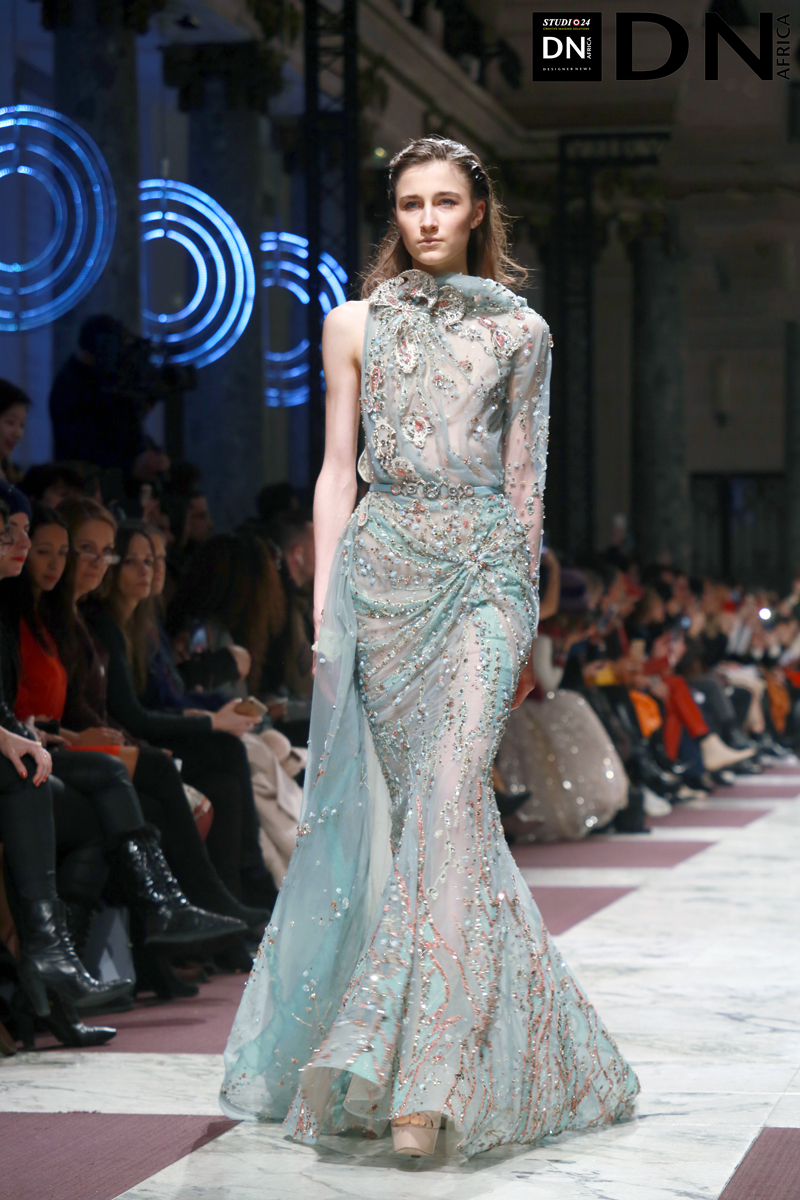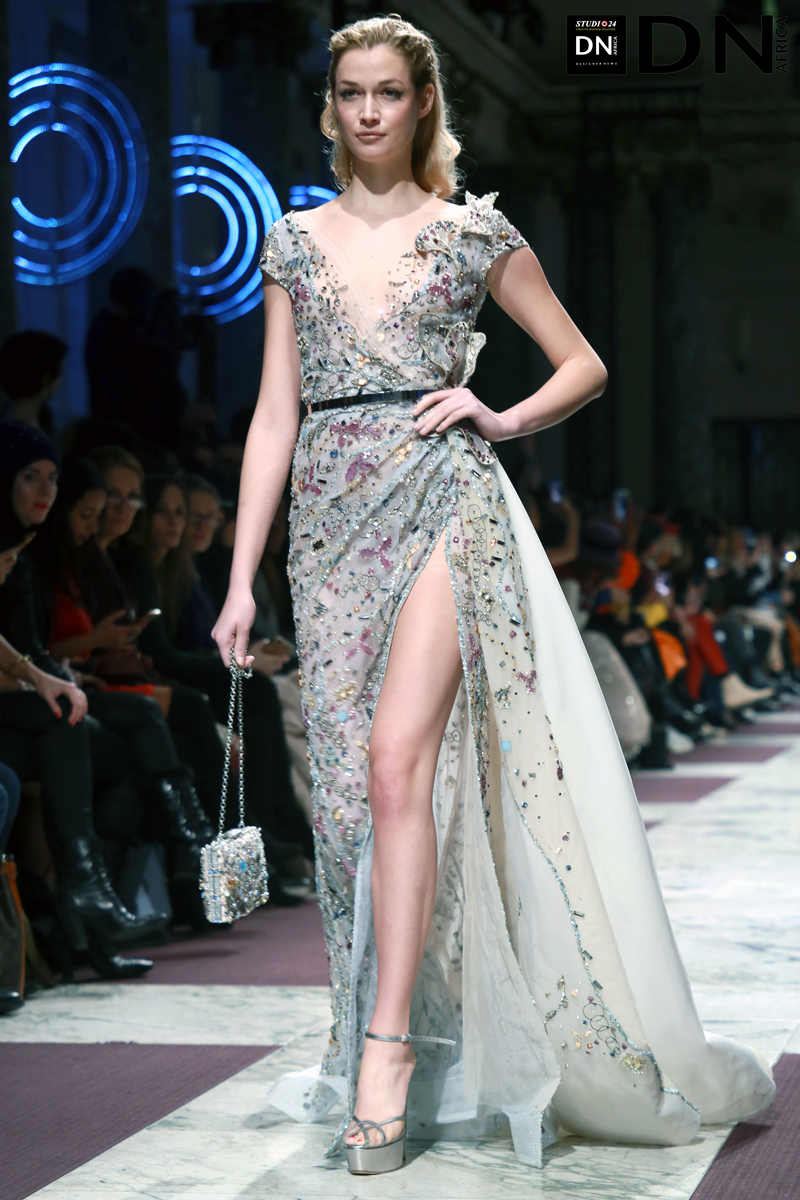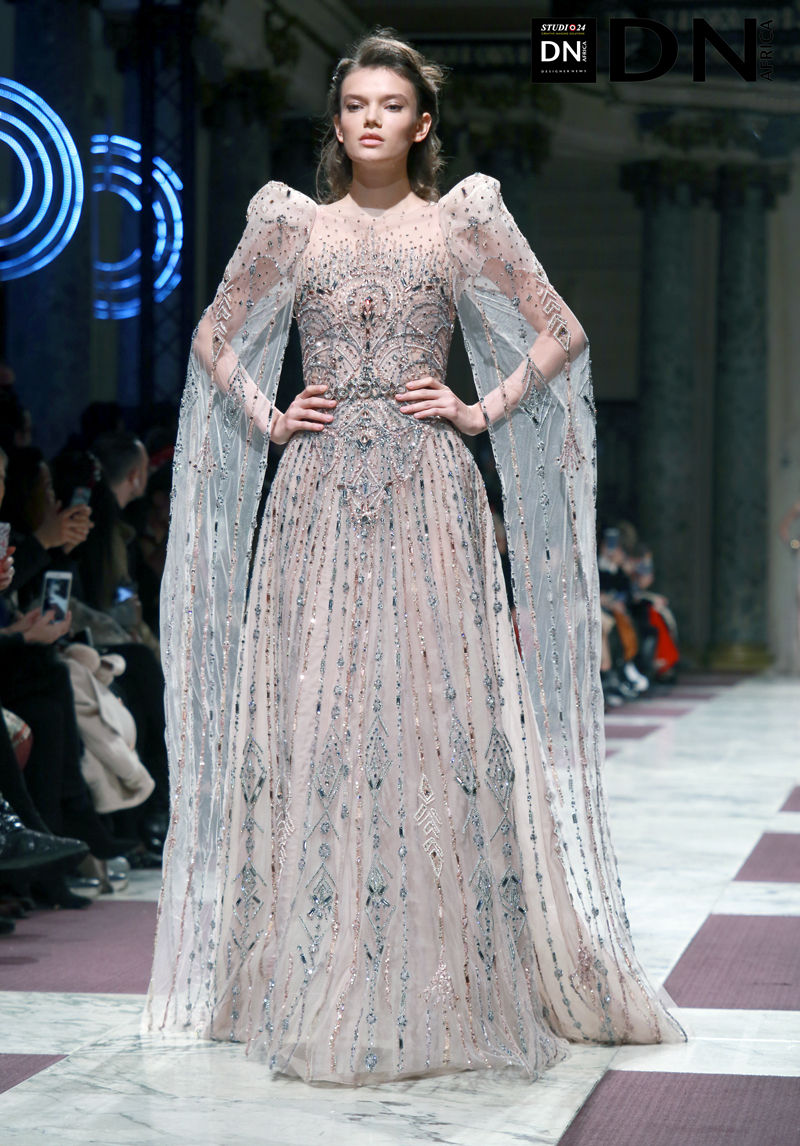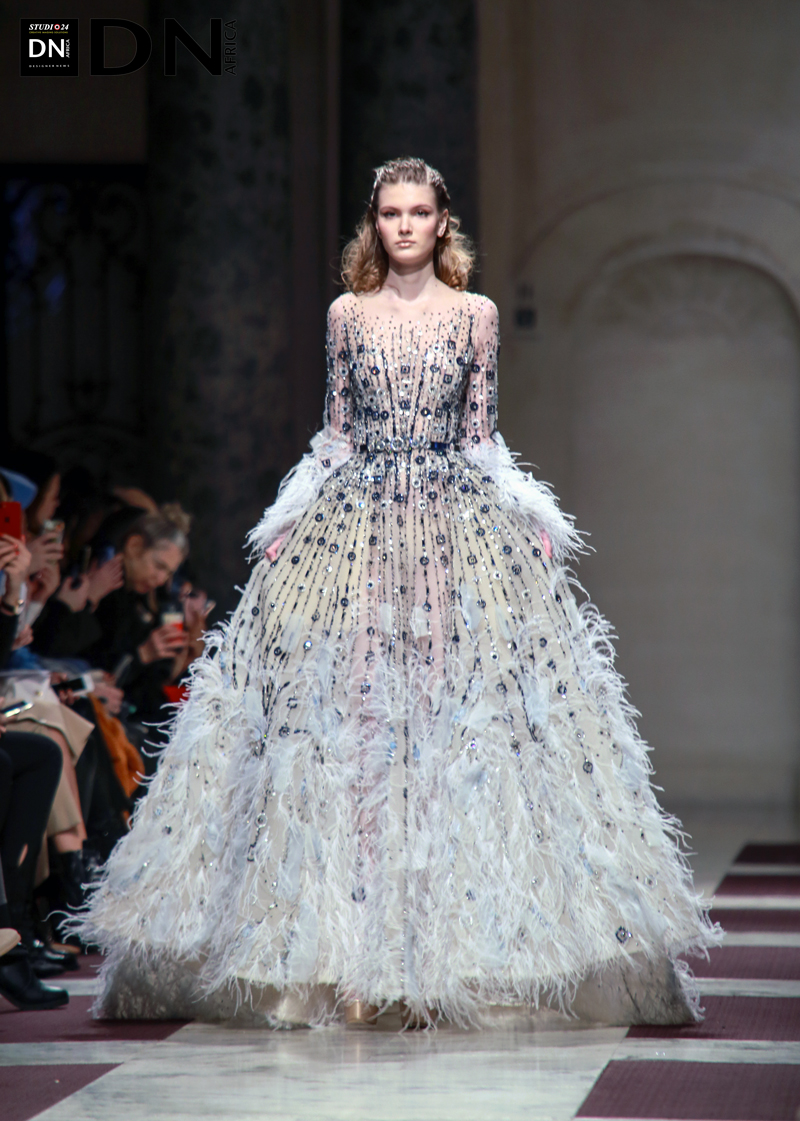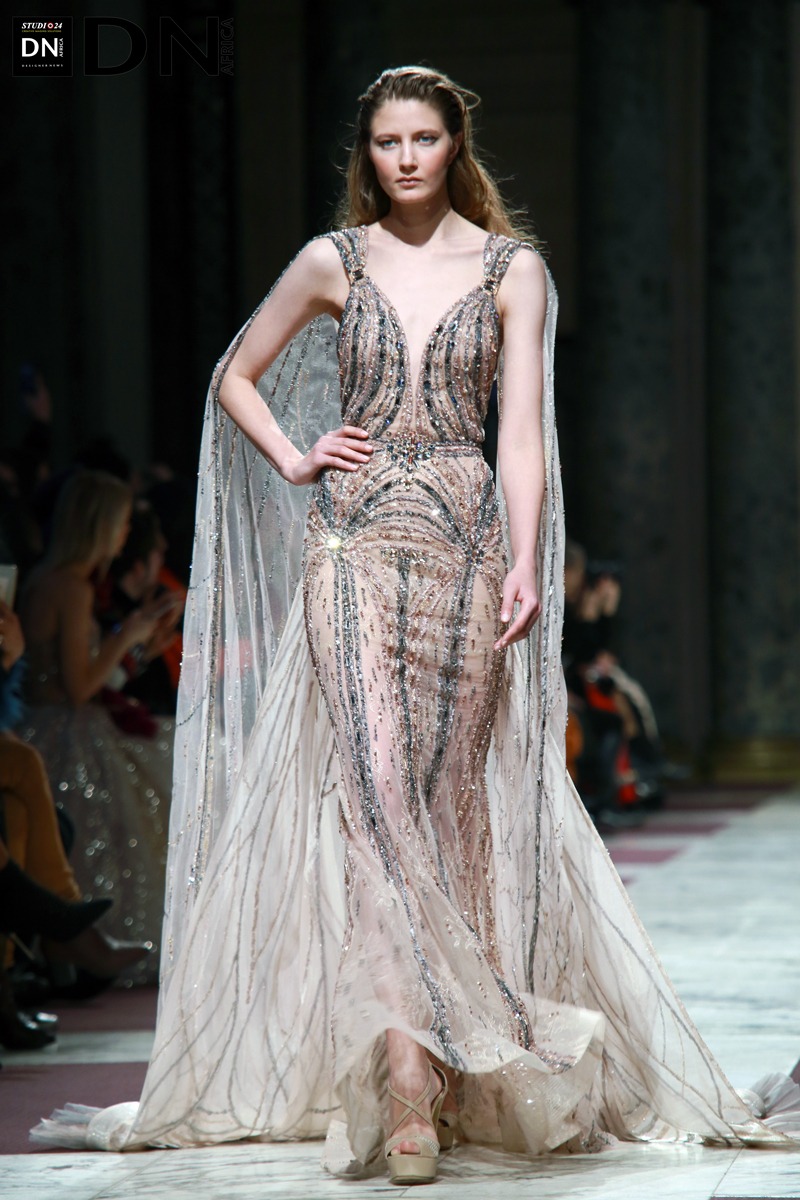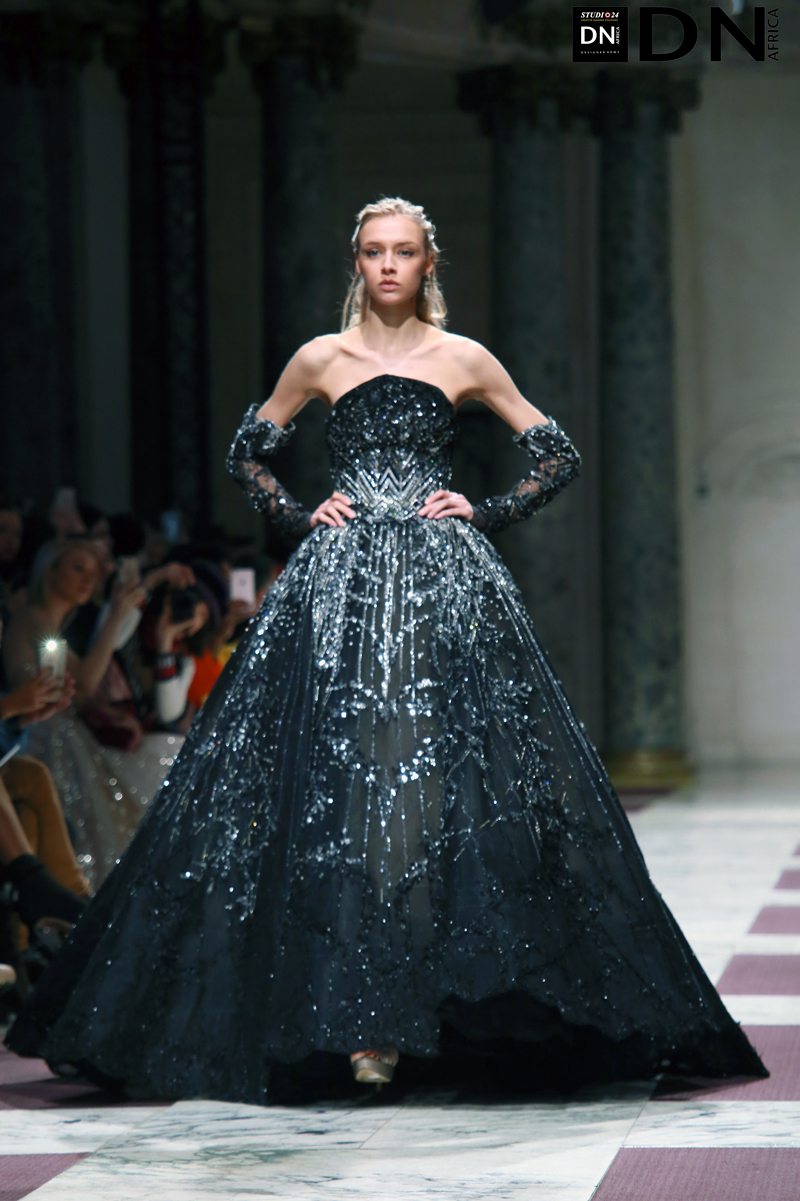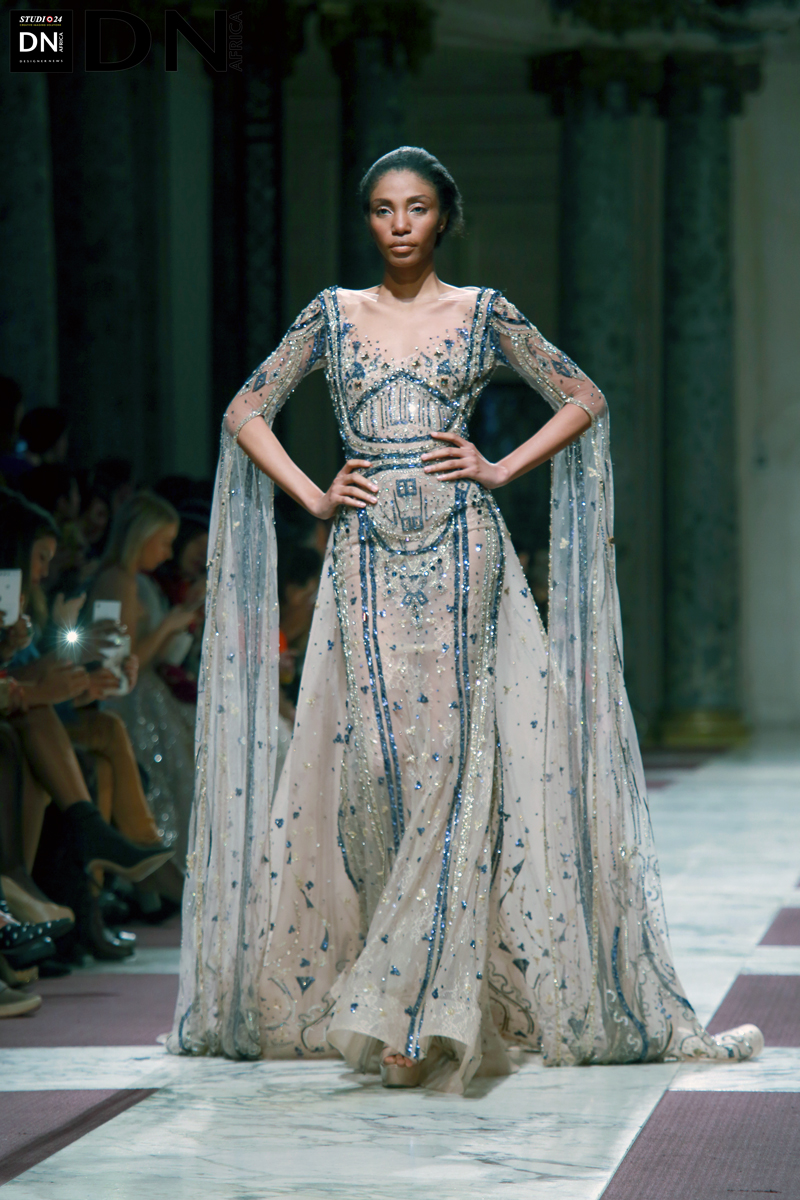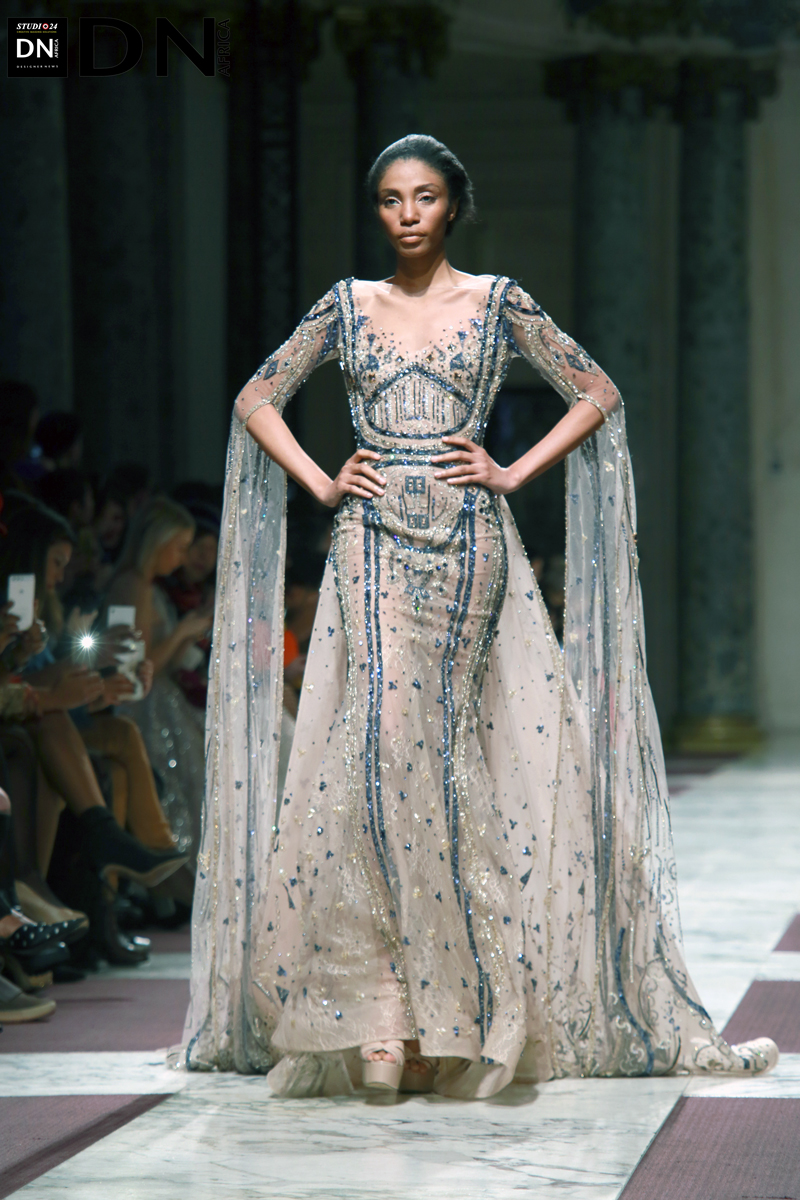 Ziad Nakad | Haute Couture Spring Summer 2019 by *** | Full Fashion Show in High Definition. (Widescreen – Exclusive Video/1080p – PFW/Paris Fashion Week) by FF Channel.
PR :
Mephistopheles Productions
Méphistophélès is a production company and a press office founded by Greg Alexander and Sébastien Vienne for all your needs in matters of fashion, images, music, edition and communication…
Mobile 06 80 91 91 45
6 Bis r Georges, 92230 GENNEVILLIERS
mephistopheles.fr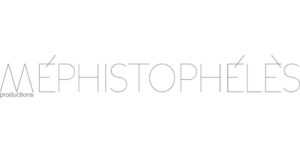 Media Partner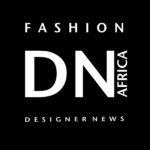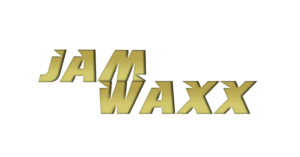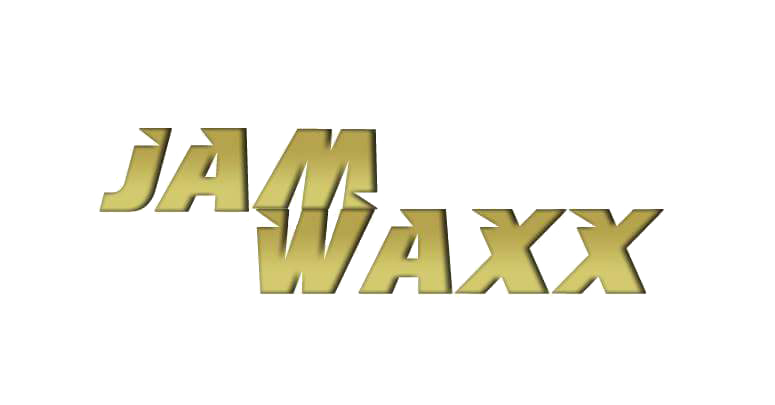 Location
Pavillon Cambon Capucines