One Million Empire Campaign (Paco Rabanne)
One Million & Lady Million Empire by Paco Rabanne
Paco Rabanne
welcome to the million nation.
One Million & Lady Million Empire
Launched respectively in 2008 and 2010, One Million and Lady Million, the two essential fragrances of Paco Rabanne offer a joint advertisement respecting the codes of the house: young people, Million Nation  and B&W.
The music for the 2019 One Million & Lady Million commercial is Rapper's Delight, from The Sugarhill Gang. The instrument was also used in 1980 by Queen in Another One Bites the Dust.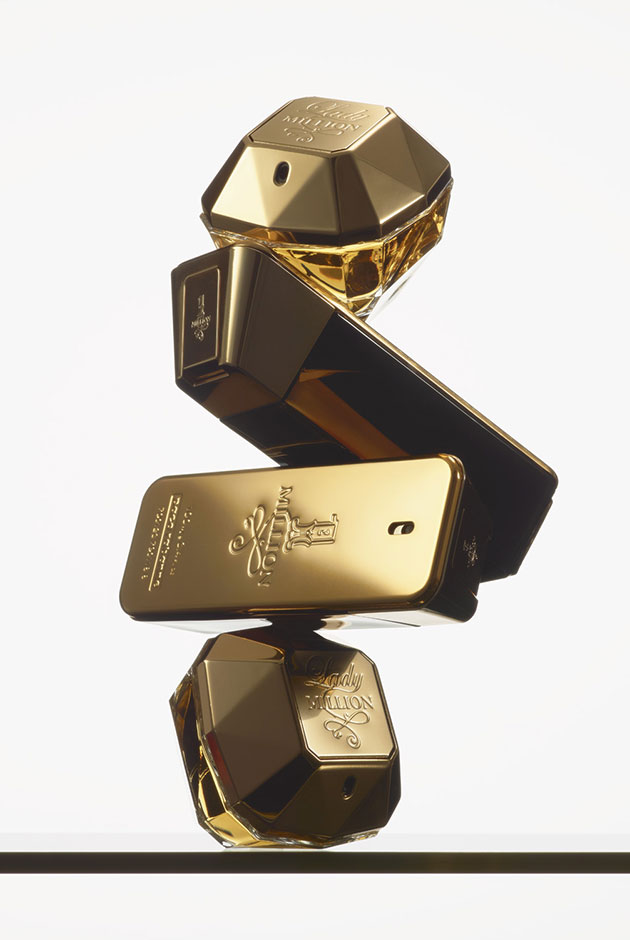 Million Nation
I am young, old, bold, proud, successful, confident. I am million, you are million.
They are actors, models, dancers, rappers. Talented, conscious, inspired.
They have dared to be. What they dreamed. And have become.
What they wanted to be.
Tied to their Dream.
COLLECTIVE Artists of their own success.
FREEDOM And their success is for sharing: join the million nation believe in yourself.
Think Big. Dare. success is in your hands dare to be YOURSELF dare to be MILLION Starring Joey Bada$$, Simona Kust, Alton Mason, Dree Hemingway, Levi Dylan, Londone Myers.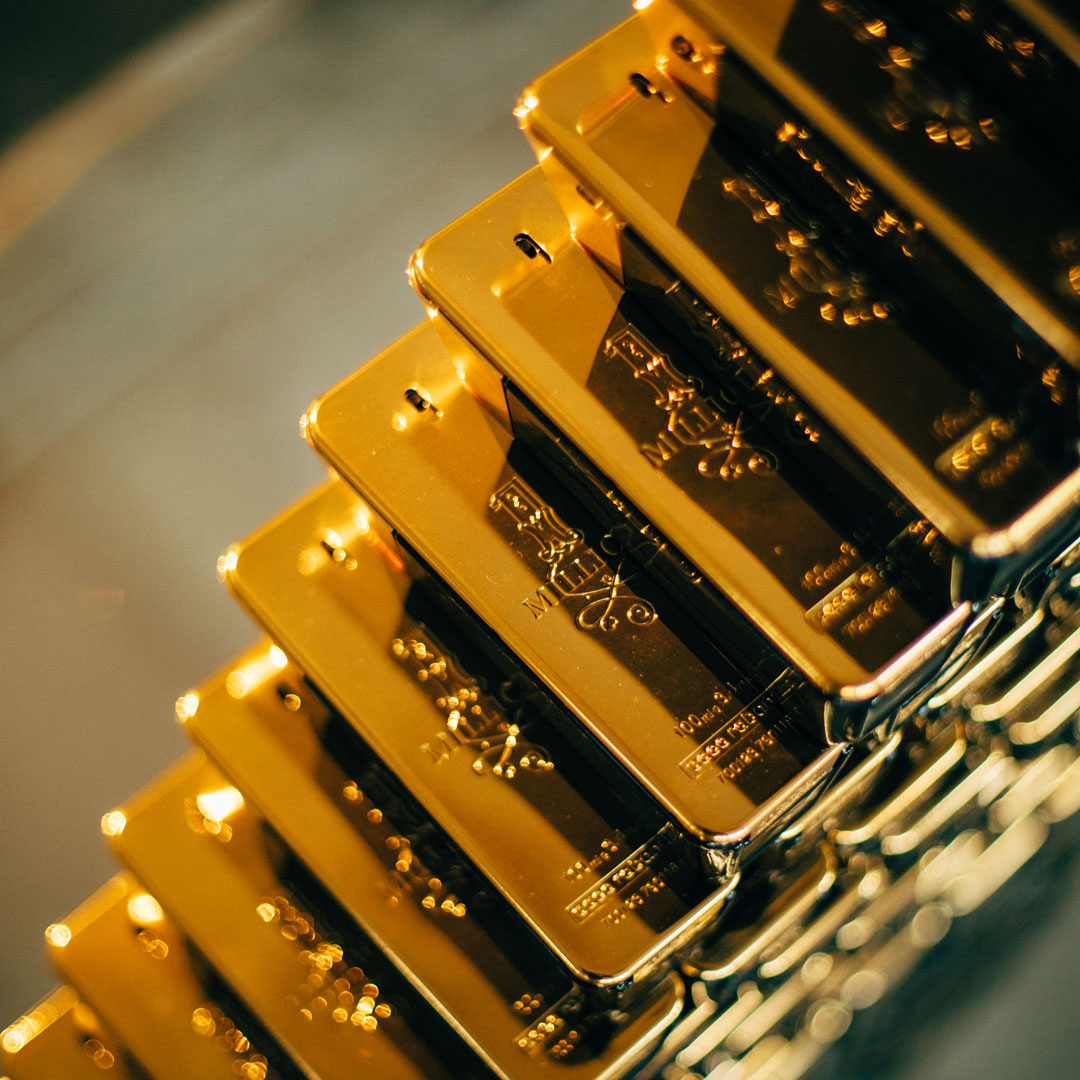 ONE MILLION EMPIRE FOR MEN & LADY MILLION EMPIRE
One Million Empire (for men) and Lady Million Empire (for women) symbolize a daring generation to lead an empire.
ONE MILLION EMPIRE  represent in the world of high-end perfumes, luxury here is assumed and recommended.
Leading campaign duo, model Simona Kust and Levi Dylan who is none other than Bob Dylan's grandson.
Alongside them, a cast reflecting today's world: Joey Badass, African-American model Londone Myers, a newcomer to the Lady Million universe.
Third man in the group, Alton Mason, the male top model everyone is talking about.
Also note the presence of the model and actress Dree Hemingway (short hair).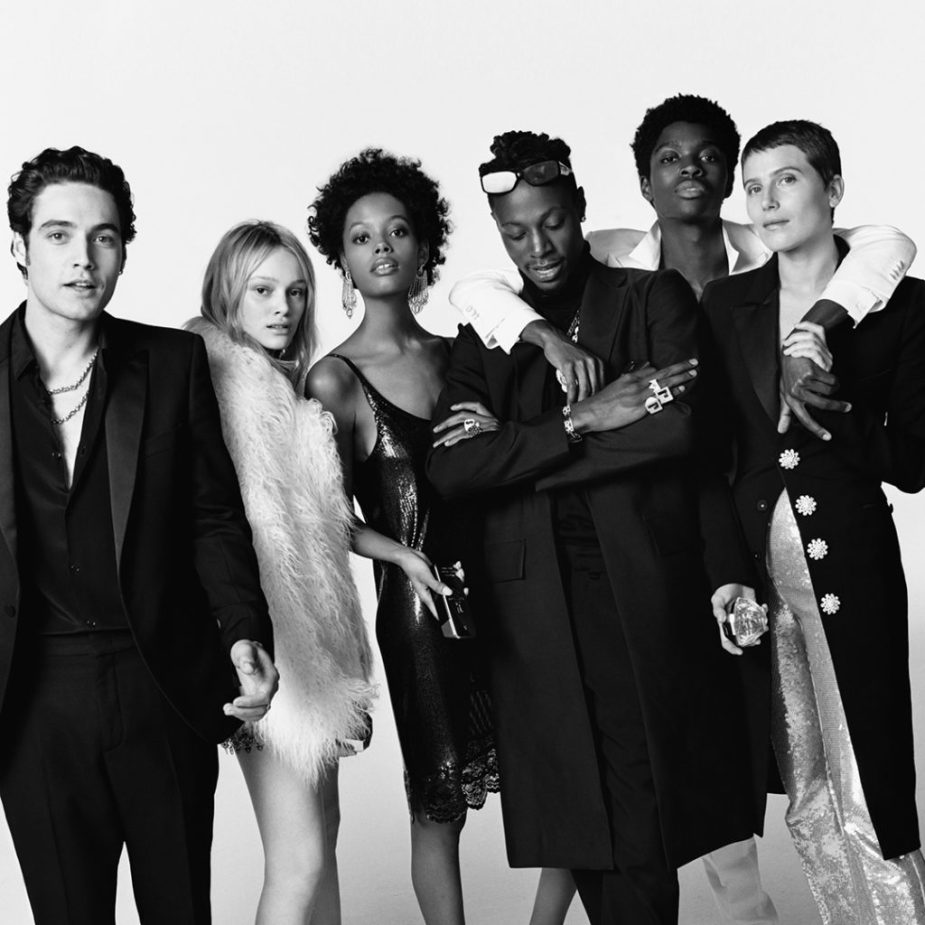 Londonne Myers
Londone Myers. Métis with African-American and Irish origins in particular, Londone Myers is one of the female faces of the latest Paco Rabanne campaign.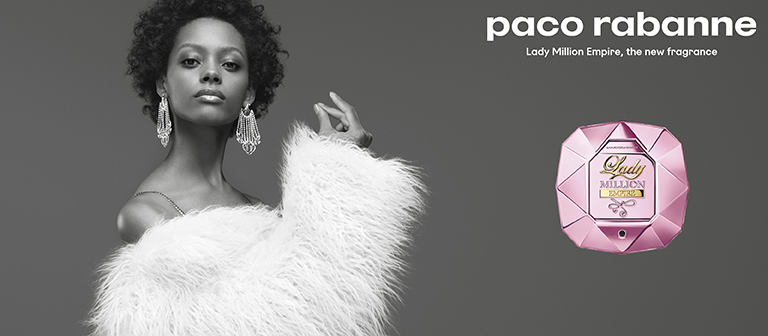 Lady Million Empire
Lady Million. Dizziness from a disarming wake.
Nothing is too Gold for Lady Million.
A beautiful cheeky girl who sees life big. Golden girl.
Does not obey anyone except HIS dream. Million girl.
And get what she wants. In a snap of the fingers.
His master card: a diamond. Insolent. And a perfume. Who is close to addiction.
"How to build an empire? Be daring, at all times.And want destiny, right now" .

About Paco Rabanne
Founded in 1966, the fashion house Paco Rabanne has forged a unique identity, the synthesis of an avant-garde contemporary style and innovative know-how.
Paco Rabanne the designer
Paco Rabanne was born Francisco Rabaneda y Cuervo in 1934 in the Spanish Basque Country. At the age of five, he fled the Spanish Civil War with his mother, first hand with Balenciaga, and took refuge in France, where he took the name of Paco Rabanne. In the early 1960s, after studying architecture, he applied his know-how to the design of avant-garde accessories, offering his unique creations to several haute couture houses.
Paco Rabanne Philosophy
To launch his eponymous brand in 1966, he presented his first collection: « 12 importable dresses in contemporary materials ». In the following years, he broke the codes and created original pieces that were both sculptural and seductive in molded plastic, hammered metal, aluminum jersey and knitted fur. Her legendary chainmail dresses would define a new era, evolving the forms in a style still emblematic of the house to this day.