HAUTE COUTURE FW 2020-2021 ONLINE SHOW – PARIS FASHION WEEK Fall Winter Haute Couture Collection
Date: July 6th – 8th 2020
Location:Paris (France)
HAUTE COUTURE BECOME DIGITAL – AN ALTERNATIVE PROJECTS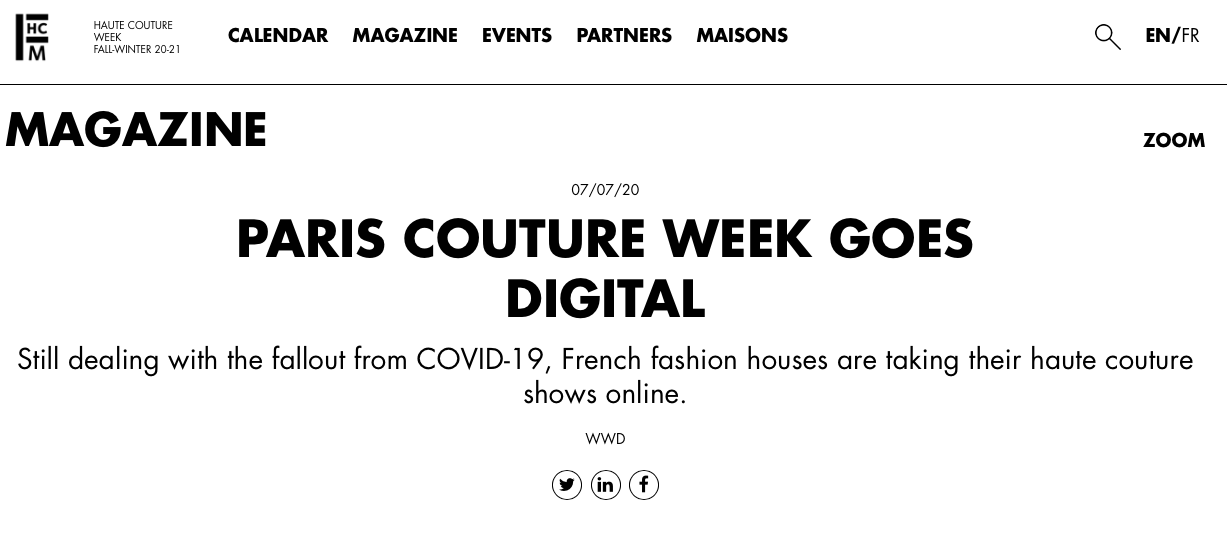 Paris begins its first ever fully online fashion week, starting with couture, before moving on to menswear.
Haute Couture fall-winter 2020-2021 is online and it's now.
After the Fashion Week was canceled in June due to a pandemic, the Haute Couture & Fashion Federation decided to organize "online" fashion shows.
The houses listed on the official calendar will be present in the form of a film or video for which they have carte blanche.
A way for the fashion capital of the world to stay on the screens during a storm.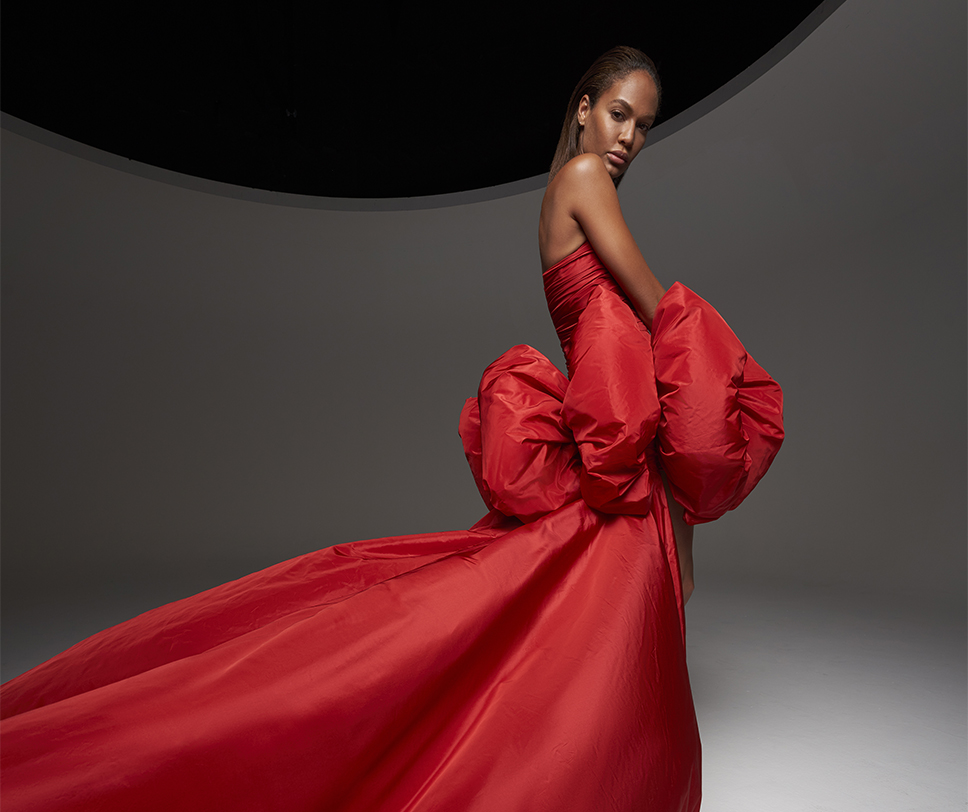 WORKSHOP IN DIGITAL VERSION
The houses compete in creativity to present the cutting edge of their workshops in digital version. Discover the collections.
For the first time in its history, Haut Couture becomes digital.
During the three days of the official calendar, the houses take turns revealing their achievements for the fall-winter 2020-2021 season.
The format of the show is not topical, either, but the greatest directors & photographers were asked to bring this exceptional event to life for customers and aficionados from around the world.
If some like Iris Van Herpen or Maison Rabih Kayrouz opted for the story of a single dress, others imagined tailor-made universes for their collections.
Dior called on the Italian director of Pinocchio to tell his myth, while Chanel revealed at noon his ultra-fashionable rock film signed Mikael Jansson.
The digital presentations follow each other & are not alike & we are in the front row.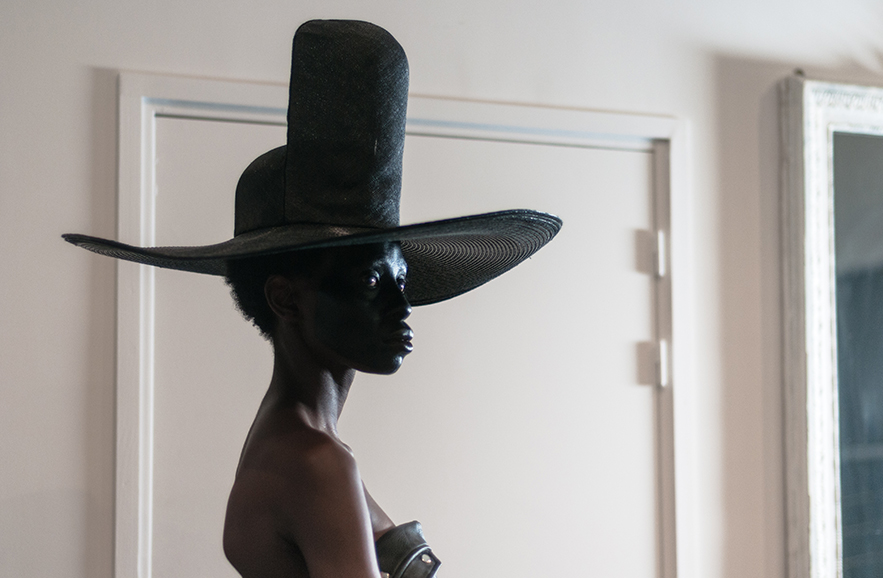 PARIS FASHION WEEK HAUTE COUTURE CALENDAR FW2020-2021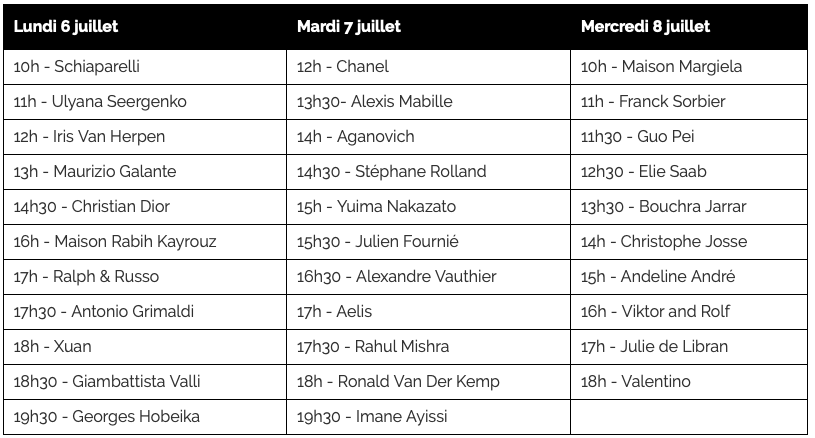 THE FEDERATION
The Federation of Haute Couture &  Fashion brings together fashion brands Favoring Design & International Development.
The Federation of Haute Couture &  Fashion aims to promote French fashion culture, where Haute Couture & Deqign play the leading role by combining traditional know-how & Contemporary Technologies in all circumstances.
The Federation of Haute Couture &  Fashion contributes to consolidating Paris in its role as world fashion capital, in particular thanks to the Paris Fashion Week® that it coordinates.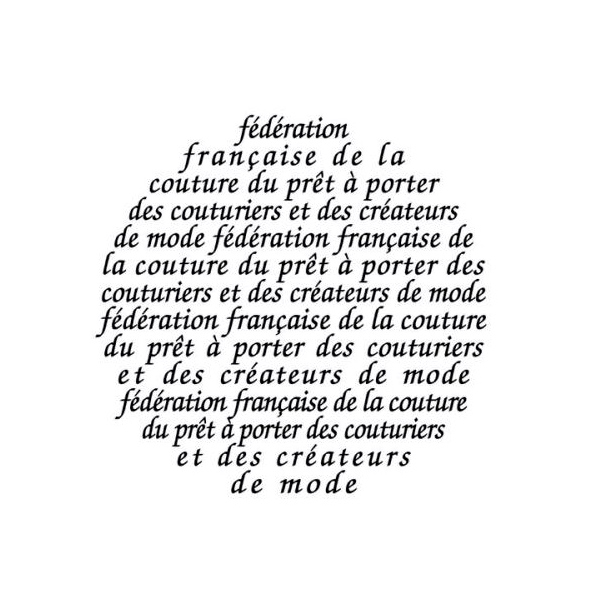 Naomi Campbell OPENS HAUTE COUTURE WEEK 2020
PARIS FASHION WEEK
The global capital of fashion, Paris' vocation and duty is to shine on, to refuse to let its light go out – HAUTE COUTURE BECOME DIGITAL – AN ALTERNATIVE PROJECTS
It is the most popular fashion event. Paris Fashion Week always comes at the end of the « fashion month », after that of New York, London & Milan & is by far the most supplied in fashion shows.
Less « underground » than that of London and richer still than that of Milan and New York, its fame makes it the Grail for most creators in the world. Large foreign houses like Valentino (Italy), Dries Van Noten (Belgium), Stella McCartney (England) prefer Paris to their capital of origin to parade.
As a result, it concentrates a maximum of stars, muses and side events where to meet them.
A registered trademark, Paris Fashion Week designates all of the fashion shows that take place in Paris twice a year for women & two other times for men. It can also commonly denote the week of haute couture parades, but this constitutes an abuse of language. From an organizational point of view, the  »Fédération de la Haute Couture et de la Mode » oversees it & facilitates relations between its various players (buyers, photographers, journalists and creators).
It also publishes the official parade calendar, allocating a place to each show.
MOSAIQUE HAUTE COUTURE
HAUTE COUTURE WEEK
During the two annual Haute Couture meetings organized in Paris, some thirty fashion houses show off their exceptional creations which bear witness to real artisanal know-how and contribute to their international influence.
The collections presented there serve as a showcase for the houses : they will not be produced in large numbers, but made to measure for customers who request them.
Each piece is therefore unique, corresponding to the desires (colors, details, length …) of customers.
As the silhouettes offered do not require production time, unlike ready-to-wear, they are presented just before each season, in January for the spring-summer collections & the other in July for the autumn-winter collections.
SPHERE : the new showroom of the Haute Couture and Fashion Federation
A new showroom has just been created. Project launched by the Haute Couture & Fashion Federation called Sphere – Paris Fashion Week® showroom.
By implementing this project, the Couture Federation is strengthening its policy of support for young designers.
Four times a year, during Paris Fashion Weeks, the showroom will bring together « a dozen brands certain to discover, others from our official calendars, » said the federation in a press release.
The first edition will take place from January 15 to 19, during Paris Men's Fashion Week, & will be held at the Palais de Tokyo.
The brands that presented there are : Blue Marble, Boyarovskaya, Egon Lab, Ester Manas, Gamut, Kits, Mansour Martin, Mossi & Simon Lextrait.
A second edition will take place in February & will notably be joined by Thebe Magugu, the winner of the LVMH Prize in 2019.