THEBE MAGUGU – EMERGING BRANDS AW2022
Date : Feb 2022
Venue : Paris – France
THEBE MAGUGU EMERGING BRAND
"THEBE MAGUGU" is a luxury South African fashion brand. "THEBE MAGUGU" offer ready-to-wear collections while exploring parallel concepts through multidisciplinary capsule projects.
Between pillar practices of cultural honour, novelty and uncompromising quality, we are establishing an identity marked by self-evolving timelessness.
"THEBE MAGUGU" constantly seek new ways of presenting women & men with clothing that embraces and enhances their everyday experience.
Sleek, forward-looking design intersects with motifs & details that draw from our continent's storied past, complex present and exciting imagined futures, providing smart, multifaceted clothes that mirror the inspiring qualities of the people they are made for.
Thebe Magugu is thrilled to introduce the new limited-edition Heritage Dress featuring cultural illustrations by artist Phathu Nembwili.
HERITAGE DRESS: 8 SOUTH AFRICAN TRIBES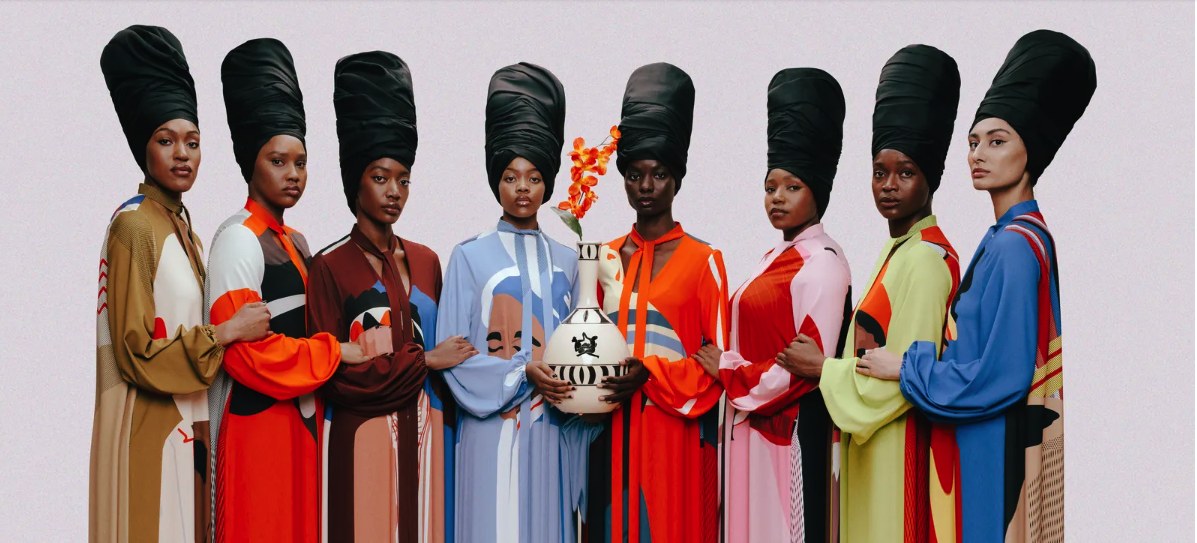 The capsule features 8 dresses which bear a painting interpreting each South African culture – namely the Xhosa Dress, Zulu Dress, Pedi Dress, Vhavenda Dress, Tswana Dress, Tsonga Dress, BaSotho Dress and the Swati Dress – on a free-flowing crepe Bohemia-style dress with bishop-sleeves and a foulard neckline.
Below, writer Vuyolwethu Reoagile explores each tribes history and heritage.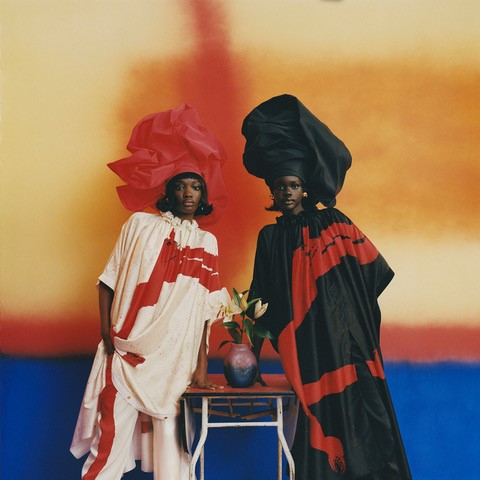 Thebe Magugu studied design, fashion and photography at the prestigious LISOF School of Fashion design in Johannesburg. He launched his brand in 2015 after several experiences with brands. Thebe Magugu has the strong desire to elevate the view of African fashion. He creates modern clothes with an African twist, employing local resources, using local crafters and artisans. The brand won 2019 LVMH Prize and in 2022 made a collection for AZ Factory.
Photography: Aart Verrips
CD, stylist, production designer: Chloe Andrea Welgemoed
SWAZI CULTURE

The illustrious EmaSwati are found in various regions of Southern Africa including the mountainous terrain of the Kingdom of Eswatini (formally Swaziland), the Mpumalanga province in South Africa and parts of Mozambique. EmaSwati identity is marked by the twin monarchs, Ngwenyama (Lion) and Ndlovukati (Female Elephant). The nation is named after Mswati II who became king between 1839/1840. EmaSwati originates from Nguni speaking clans who migrated from North-East Africa to South-East Africa in the 15th century.
Photography: Aart Verrips
CD, stylist, production designer: Chloe Andrea Welgemoed
Contact "THEBE MAGUGU":
SALES : Annette Pringle-Kölsch
+27 723654011
annette.pringle@thefashionagent.co.za
Team Production
Photography: Aart Verrips
CD, stylist, production designer: Chloe Andrea Welgemoed
MUA: Alex Botha
Hair: Saadique
Prod.: Gaelle Van Lede
Retouching: J.P Hannekom
Studio: Sunshine Studio
Assistants: Nkosinomusa Mvelase , Skyler Williams, Nicolai Thomas
Studio: Sundshine Studio, Johannesburg
FÉDÉRATION DE LA HAUTE COUTURE ET DE LA MODE PRESENTS SPHERE – EMERGING BRANDS INITIATIVE

The support to emerging brands is one of the key missions of the Federation de la Haute Couture et de la Mode. 
It supports their development before and after their entry in the official calendars and contributes to increasing their visibility within an institutional, commercial, technologic and media network.
The brands identified, according to their creativity and international development, are now grouped together under the banner of the " SPHERE – Emerging Brands Initiative".